Drake and Streamer Ninja Break Twitch World Record by Playing Fortnite Together
Streamer Tyler "Ninja" Blevins and rapper Drake played Fortnite last night and, perhaps unsurprisingly, they obliterated Twitch records.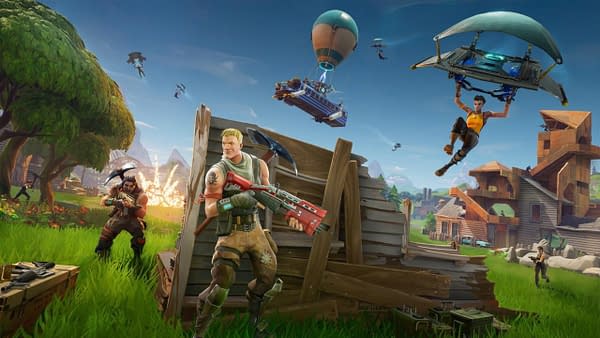 Fortnite has really taken over the world. I mean that literally too. The game is possibly the hottest entertainment property in the world right now, with millions of players playing at any one time. Its penetration across ages and demographics has really been wild to watch in real time. Over the last year, it seemed impossible we'd see a bigger phenomenon than PlayerUnknown's Battlegrounds, yet here we are and Fortnite's popularity even seems several steps higher.
The game really hit the mainstream in a big way last night, as Drake set the world of Twitch on fire. Joining up with Ninja to play Fortnite, the two played several games together racking up four duo wins. They were also later joined by rapper Travis Scott and Steelers Wide Reciever JuJu Smith-Schuster. The stream, understandably, did crazy numbers setting the record for the most concurrent viewers ever, peaking at just over 635,000. This smashed Dr. Disrespect's previous record of 388,000, which he set last month.
You can see one of the wins for Ninja and Drake right here:
It's pretty wild to see how far Fortnite is reaching, especially amongst a lot of high-profile people. This was a huge milestone for the game, Ninja and Twitch itself and one has to wonder if we might start seeing more celebrity faces start to stream games or join other streamers. As a bit of publicity, this seemed to be a win for just about everyone.