Posted in: Dungeons & Dragons, Games, Microsoft, Minecraft, Video Games, Wizards of the Coast | Tagged: d&d, dungeons & dragons, minecraft, Mojang, wizards of the coast
---
Dungeons & Dragons Will Come To Minecraft This Spring
Like peanut butter and chocolate, Dungeons & Dragons will soon mesh with Minecraft for an ultimate crossover.
---
Some amazing news was revealed during today's D&D Direct as Dungeons & Dragons will be coming to the world of Minecraft with a massive expansion. This hearty new chunk of content will bring many of the characters, tropes, monsters, and more from the famous TTRPG over to the video game, as for the first time you'll be able to battle it out against dragons and beholders while playing as your favorite class as you'll have a few to choose from. Here's the official description from WotC and Mojang on the new content.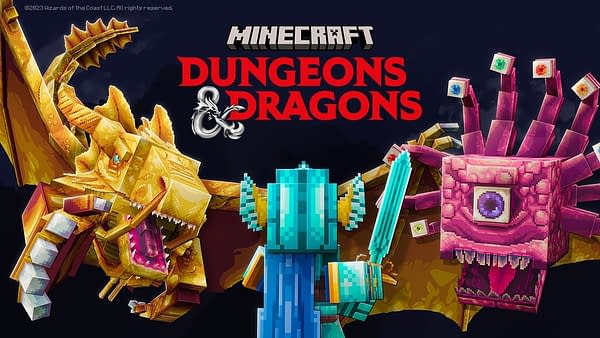 "In this new Minecraft Dungeons & Dragons DLC, players choose among classes like barbarian or wizard and explore five iconic Forgotten Realms locations, such as Candlekeep and Icewind Dale, while defeating classic baddies like beholders, mimics, mindflayers, and, of course, dragons! This new, original adventure allows players to customize their characters' stats and roll 20–sided dice to determine how to proceed in fully–voiced dialogue. Play with friends and get a unique D&D experience in the world of Minecraft."
If you like Minecraft or Dungeons & Dragons, you have to recognize what a major deal this crossover is. One of the coolest aspects seems to be the fact that you can build your own gaming room for your fellow adventurers to hang out in as themselves, much as you would do when you meet up and then play the game. An official date wasn't stamped on it, but we're guessing you'll see it before the end of May.
---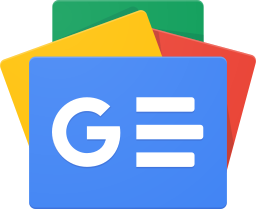 Stay up-to-date and support the site by following Bleeding Cool on Google News today!