Posted in: Epic Games, Fortnite, Games, Video Games | Tagged: epic games, Fortnite
---
Epic Games Launches The Unreal Editor For Fortnite
Epic Games held a special State Of Unreal presentation, which unveiled the new addition of Unreal Engine for Fortnite.
---
Epic Games held a special State of Unreal keynote at GDC 2023 this past week, and during that presentation, they revealed the Unreal Editor For Fortnite. Essentially, they have decided to give the incredible capabilities of the Unreal Engine in ts current form to the people who they believe would use it the best: the Fortnite playerbase. Specifically, those who dive deep into the Creative side of the game and come up with some of the craziest designs you've ever seen. Now they'll have a chance to do so with some of the very tools game developers across the country are working with; however, it will be tied specifically to the game. We got more details about it below.
"UEFN is a version of Unreal Editor that can create and publish experiences directly to Fortnite. With many of Unreal Engine 5's powerful features at your fingertips, creators, and developers have a whole world of new creative options for producing games and experiences that can be enjoyed by millions of Fortnite players. What's more, UEFN provides an opportunity to use the new programming language Verse for the first time. Aimed at getting UEFN creators up and running with the ability to script alongside existing Fortnite Creative tools, Verse offers powerful customization capabilities such as manipulating or chaining together devices and the ability to easily create new game logic."
"Verse is being designed as a programming language for the metaverse, with upcoming features to enable future scalability to vast open worlds built by millions of creators for billions of players. Verse is launching in Fortnite today, and will come to all Unreal Engine users a couple of years down the road. At the State of Unreal, we also showed a brand new GDC demo that tests the limits of what can be built with UEFN today. The UEFN demo showcases a variety of key UEFN features, including Niagara, Verse, Sequencer, Control Rig, custom assets, existing Creative devices, and custom audio. The demo includes three key parts: an opening section highlighting how to enhance existing Fortnite Creative devices using Verse, a deeper dive into the editor, and an exciting boss battle to close out the segment."
---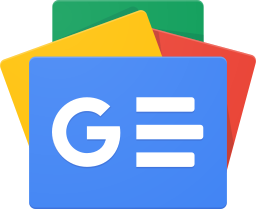 Stay up-to-date and support the site by following Bleeding Cool on Google News today!