ESL Pro Tour Reveals StarCraft II 2023/2024 Season
Players looking to compete in the 2023/2024 season of the StarCraft II ESL Pro Tour now have an idea of what to expect this time around.
---
Organizers behind the ESL Pro Tour revealed this week their plans for the 2023/2024 Starcraft II season, including DreamHack competitions. The team revealed that this new schedule will include weekly ESL Open Cups, two online Masters Regionals with live Finals on Twitch, and the EPT Championship. Some of the major stops along the way will include DreamHack Summer 2023 and DreamHack Atlanta 2023, however, they have yet to reveal a date and location for the eventual EPT Championship, which will be announced later this year. We got more info below on how the season will go.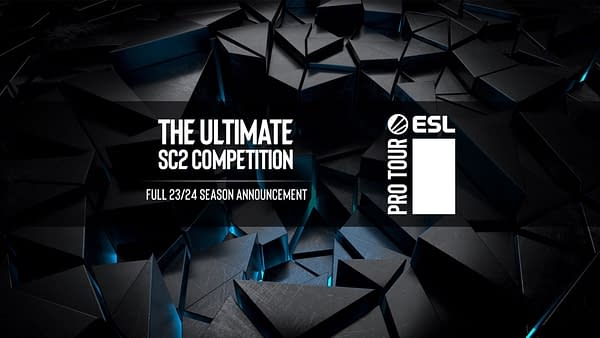 "Going into the coming year, what was previously known as DreamHack StarCraft II Masters will be rebranded and titled ESL StarCraft II Masters. Players and fans can still expect the same professional competitions and excitement, while also being able to look forward to a brand-new format. During the ESL StarCraft II Masters, players worldwide duel in one of four online regional leagues to ultimately qualify for a spot in the live Finals:"
ESL StarCraft II Masters Summer:

Online Regionals on May 2 – 21, 2023
Finals to take place live at DreamHack Summer in Jönköping, Sweden, on June 16-18, 2023
Featuring a $200,000 total prize pool
ESL StarCraft II Masters Winter:

Online Regionals on October 31 – November 19, 2023
Finals to take place live at DreamHack Atlanta in Atlanta, Georgia, USA, on December 15-17, 2023
Featuring a $200,000 total prize pool
"In order to give fans the opportunity to watch top players face off against each other on a more regular basis, the Latin America and North America regions will be combined into the Americas (AM) region, while China, Taiwan, Hong Kong, Macau, Japan, Oceania, and Rest of Asia will be merged into the Asia region. The European (EU) and Korean (KR; operated by GSL) regions continue like preceding years. After a year of tough battles and stellar action, the world's best StarCraft II players will battle it out at the EPT Championship."
"At this pinnacle StarCraft II tournament, one of these players will ultimately lift the coveted trophy and become the new official World Champion. Stay tuned as more details about the EPT StarCraft II Championship will be announced later this year. The open ecosystem provides opportunities for players around the world to compete in the biggest tournaments across the StarCraft II program. The 2023/24 program marks the fourth year of the renewed relationship between ESL and Blizzard. Beginning in 2023, ESL will fully fund the program, including prize money, while continuing to operate the EPT."