Rock Band 4's Latest Wacky Crossovers? Mass Effect: Andromeda And Archer Mass Effect gear will now be available in Rock Band 4 so you can live out your dream of being an interstellar rockstar marine. What do you mean that's oddly specific? Sure it is, but someone had to have had that dream or we wouldn't be getting the in-game items, now would we?
I'm assuming someone had to ask for these because this is just too insane even for the box full of kittens that is in-game merchandise licensing. The news came to us straight from the Hanar's mouth – by which I mean the official Rock Band twitter account.
So starting next week, you can outfit your Rock Band 4 in proper Mass Effect: Andromeda style thanks to the Mass Effect Rock Shop items. Get on some Andromeda body armor, pick up a guitar shaped like the Pathfinder, or a bass shaped like the Normandy, and pretend that your audience is filled with screaming Salarian, Turian, and Asari fans.
Yeah the Pathfinder guitar… those jokes just write themselves, don't they?
And while you're all enjoying that insanity, I'll be sitting back and waiting for someone to decide to play some David Bowie while strutting around a virtual stage in ME gear.
Mass Effect: Andromeda will release in North America on March 21st, and on March 23rd everywhere else. In related Mass Effect news, you can take a look at Combat in ME: Andromeda here, or look into Squads and Combat Profiles here.
In related Rock Band news, that same update will also be including an Archer crossover. That is, Archer the Fox animated spy comedy anyhow. Yes, the teaser features Sterling Archer singing Kenny Loggins' "Danger Zone." Like you needed to ask. Archer will be a playable character next week alongside the Andromeda Rock Shop items.
---
---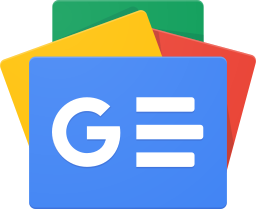 Stay up-to-date and support the site by following Bleeding Cool on Google News today!