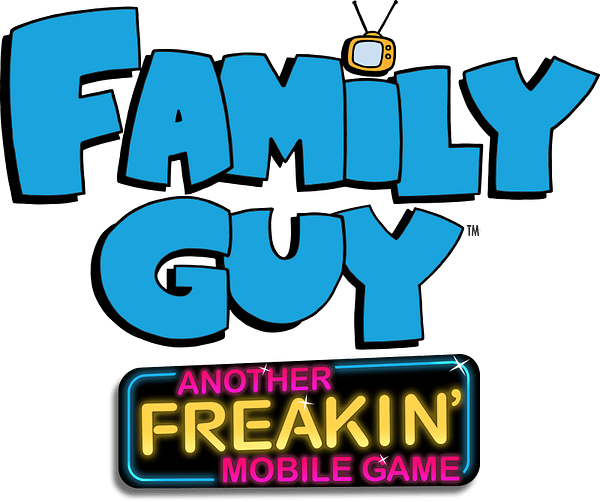 In its fourth collaboration with FoxNext Games, today Jam City announces the worldwide launch of Family Guy: Another Freakin' Mobile Game, which you can expect to include the exact type of humor and boundary-pushing that has made Family Guy what it is. This new twist on the match-3 genre is available to download for free through the App Store and Google Play worldwide.
Created in close partnership with the Family Guy Production team Another Freakin' Mobile Game gives anyone with a mobile device access into the town of Quahog to follow Peter Griffin around in his booze truck. The puzzle-based game gives players a chance to interact with everyone's favorite characters from the Family Guy universe.
"We absolutely love the FAMILY GUY brand — the rebellious, in-your-face dialogue and positioning of the show," said Josh Yguado, Co-Founder and President and COO of Jam City. "Many popular mobile games are sweet, straightforward, and vanilla. With Family Guy: Another Freakin' Mobile Game, we wanted to take this opportunity to create a mobile game that is much edgier, louder, takes risks and is made for adults."
Jam City has marketed the game as "the first story driven puzzle game for adults" which seems pretty inaccurate, but whatever helps them sleep at night.
The game is designed to provide
An introduction for new audiences to the genre through Family Guy's shocking humor, content, and storyline. Match choices reveal entertaining in-game character animation.
Endless fodder for fans. New content added weekly, featuring regular episode tie-ins that introduce storylines, hijinks, and debauchery from the show into the game.
Out-of-the-box game modes. Serve drinks to Peter Griffin and the cast, battle the Giant Chicken in epic Boss Fights, and much more.
"Another freakin' mobile game? I think we all feared this was coming," said Rick Phillips, EVP, FoxNext Games. "There's no better way to turn match-3 on its head than bringing the gang from Quahog into the mix."
The game's launch trailer is below.
Enjoyed this article? Share it!