Posted in: Games, Video Games | Tagged: crowdfunding, Fig, Fig gaming crowdfunding, Fig.co, Pillars of Eternity, Pillars of Eternity II, Pillars of Eternity II Deadfire, psychonauts, psychonauts 2, wasteland, Wasteland 3
---
Fig Finishing Fund Commits To Helping Indie Devs Access Steam Direct
After the closing of Steam Greenlight and announcement of its replacement, Steam Direct, Fig the gaming crowdfunding site has announced their Fig Finishing Fund initiative. The Finishing Fund will commit up to $500,000 USD to help developers "access Steam Direct and build fan awareness through paid marketing. This is a counter measure to help indie developers grow their fan base, earn funding, and the funds necessary to launch a game successfully."
There are some conditions that a developer has to meet in order to take advantage of the Finishing Fund. The requirements are as follows: developers who attract 1,000 or more backers during a Fig campaign, Fig guarantees to provide at least $20K of Fig Funds from the investment side of the campaign – either from their network of investors or from Fig itself. Devs can then use those funds to finish games, support more languages, and "defray the costs of distribution like the fees that will be charged by Valve's new Steam Direct program."
While Valve has not released numbers on what they will charge developers, it has estimated that fees will range from $100 to as much as $5,000. Fig wants to cover those costs so developers can focus on finishing their games with the funds they raise rather than use them to cover the Steam Direct buy-in.
As for why Fig is willing to take on the cost of Steam Direct, their press release reads "At Fig, we don't make money by running crowdfunding campaigns, but are instead aligned with developers and investors, in that our upside is based on the ultimate commercial performance of the games we help publish – we make money only when games funded through Fig sell well."
Interested developers were instructed to contact Justin Bailey of fig by email at justin@fig.co for more information on using Fig as a crowdfunding platform.
In a world full of crowdfunding sites where Kickstarter is the most known, Fig is doing quite a bit to make themselves game dev's premiere option for crowdfunding. They have quite a few projects being funded at the moment, including Wasteland 3, Psychonauts 2, and Pillars of Eternity II: Deadfire.
---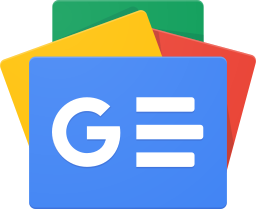 Stay up-to-date and support the site by following Bleeding Cool on Google News today!