In an interview with GameSpot, Final Fantasy XV director Hajime Tabata discussed some of the new directions the current game was taking with content, which bled into a conversation about plans for Final Fantasy XVI. Apparently, The Legend Of Zelda: Breath Of The Wild has had an influence on the next game's design in a way we should have expected, but up until now couldn't have guessed was actually happening, and that is the world they're creating is going to be much more expansive and have a very real-world feel to it as far as exploring. Which is a weird thing to think about when you look at Final Fantasy XV right now and how the game's world is already pretty large. Here are a few choice quotes from the piece.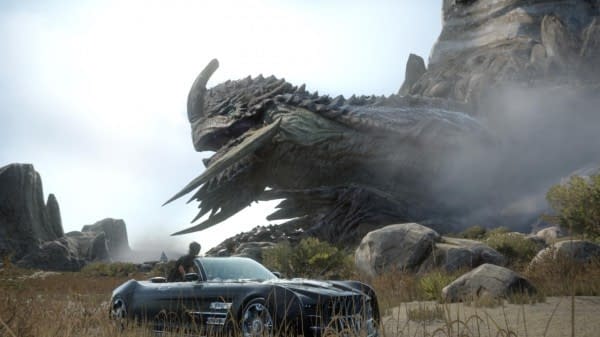 "I've heard a lot from the dev team and their reactions to having played it. But just from hearing the stories and the feedback, you know, we can tell that it's a really complete game. It's very polished, almost a perfect game in that regard. And our goals are probably to take that experience that players felt with Breath of the Wild, but with our own technology and our own know-how. … We have in our disposal to create a very, very high-quality game with a strong visual element to it, while creating a world that's really immersive and really beautiful. That's probably our goals in terms of what we want to be with our next project."
To be clear, there's no official word that Final Fantasy XVI is in pre-production or even has any forms of development happening, so this could just be Tabata speaking freely about what he would like to do down the road. In any case, it's pretty cool to think they're already planning what the next adventure has in store. Right now, Square Enix seems to be focused on supporting XV and creating new content on multiple platforms for the title, so the next sequel is probably several years away at this point.
Enjoyed this article? Share it!