At PAX West last year, we got an invite to try out Dunk Lords from Story Fort, but we missed out because our schedules were packed at that point. We weren't making the same mistake twice as we visited with the crew on the last day of PAX East. This is your tried and true NBA Jam kind of two-on-two basketball game where you and a partner, whether that be the CPU or a friend, take on two others in some mad street b-ball action. The fun twists about it are that the characters range from a robot to an old man to a living strawberry, so the game makes absolutely no attempt to take itself seriously. On top of this, the court is littered with power-ups and special shooting circles that will give you advantages and weapons to use against the other team.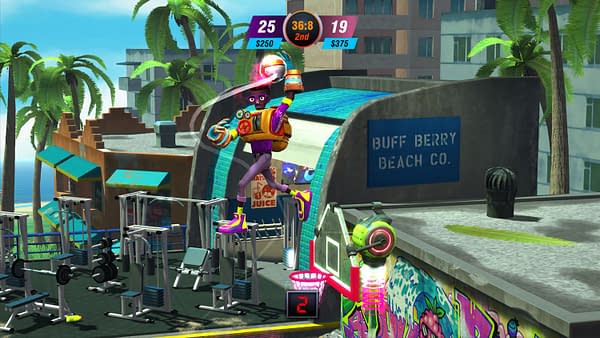 Every quarter is around two minutes of gameplay followed by a chance to buy more and better gear with the money you earned on the court from successful dunks and shots. About midway through the fourth quarter, you'll barely recognize the game as there's so much happening on the screen, you'll lose your damn mind! Dunk Lords is set to come out later this year on Steam and Xbox One, so we'll probably see it again when PAX West rolls around.
Enjoyed this article? Share it!