Firewatch Sends One Lucky Fan A Copy Of An In-Game Book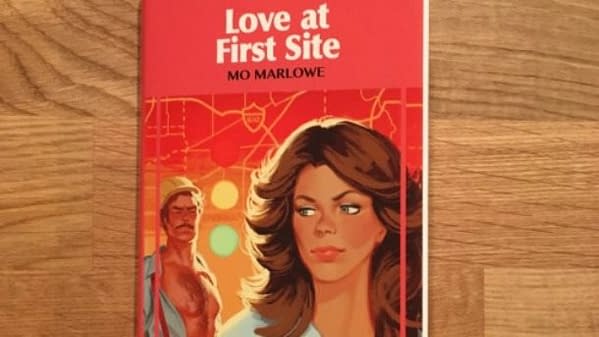 Firewatch put a lot of effort into recreating the late 80s. The game was littered with bits of worldbuilding including fake novels, which developer Campo Santo later made into real notebooks fans could buy. Inside those notebooks were pages that contained order forms that had various other fake novel titles listed. One fan decided to actually fill out the (expired) order form and purchase of copy of Love at First Site with real money, so Campo Santo decided to make that novel a reality. Because apparently, making sure they satisfy even the zaniest of fan requests is something they take very, very seriously.
As Campo Santo details on their blog, the dev team got the order from a fan named Ryan and set out to re-create the novel for him. "A few hours of illustration by Claire Hummel, a few more hours of design by Jake Rodkin and a little elbow grease in the form of creative writing by me," writes Campo Santo's Sean Vanaman, "and voilà, one copy of Love at First Site, ready for our friend Ryan."
The notebook includes the front cover for Love at First Site, a back cover with a short synopsis of the plot, and a letter addressed to Ryan.
But before signing off, Vanaman had this to add to all other Firewatch fans:
"A couple things to note: the "order form" itself (again, not a real order form, a prop, in a book that is itself a prop in a video game) is expired. Secondly, Conrad Hummel, the fictional (ie: not real) publisher of the prop book that is itself a prop in a video game, has included a letter to let Ryan Real-Last-Name-Withheld that not only is this the last copy of Love at First Site but, it's the last book in the entire warehouse. In other words, we're never going to make one of these again for literally anyone. Unless you're Stanley Tucci, we would definitely do it for him."
So don't expect to get your own copy of a Firewatch book if you send in one of those order forms. Campo Santo has apparently decided that book publishing is just not their bag.