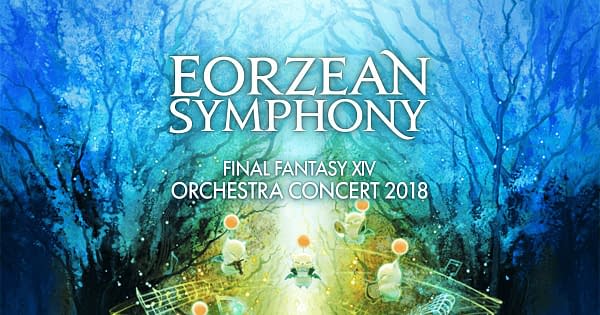 For the first time ever, the Final Fantasy XIV Eorzean Symphony Orchestra is leaving Japan. On June 15th and 16th, the official orchestral concert of the game will be performed outside of Japan at Hollywood's famouse Dolby Theater. The Eorzean Symphony features masterpiece song selections, a full-scale symphonic orchestra, a choir, renowned soloists and video excerpts from the game projected in sync on a giant screen for a thrilling and immersive experience. If you've never been to a video game OST concert, well, they're always pretty darn special. But you do need some familiarity with the game in general. Thankfully, like most Final Fantasy games, FFXIV does repeat quite a few themes.
With a more than 100-piece orchestra and choir, each performance will feature a very illustrious guest lineup, beginning with Naoki Yoshida (Producer and Director) and Masayoshi Soken (Sound Director and Composer), who together created this new concert experience. Each performance will also welcome original vocal artist Susan Calloway singing the beloved songs "Answers" and "Dragonsong."
Oh, and for you hardcore fans, you can watch the announcement of the concert during the latest Letter from the Producer LIVE Part XLII.
In a heartbeat, just a few musical notes will bring you back to treasured memories, endless adventures and countless quests in the enchanted realm of Eorzea. Newcomers and potential players will also have a chance to immerse themselves in the world of Final Fantasy XIV Online. Now, what exactly that last bit means is unclear, but might mean the game is playable during the show. Which pretty much means you know I've got my eye on a few of those tickets as I type this.
If you're interested, you can pick up some tickets over at Ticketmaster.
You can check out the 2018 Concert trailer below.
Enjoyed this article? Share it!