Well, we had to know it was coming sooner than later, as Fortnite and Stranger Things appear to be coming together for a crossover event. The announcement was made, first by the Stranger Things Twitter account, and then confirmed by the Fortnite Twitter account, with the graphic you see here. However, because everyone seems to be paranoid as hell and super secretive when it comes to the Netflix series these days, no one knows what the event will end up being yet.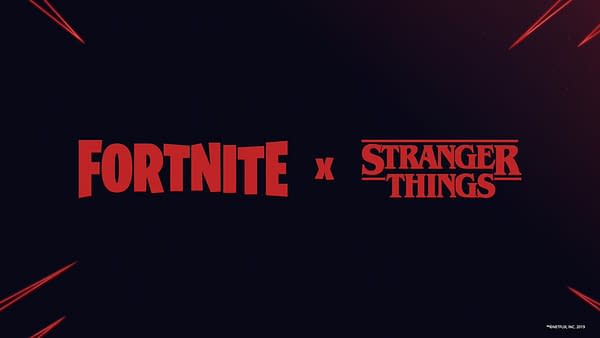 Those who regularly play the only battle royal game know that they occasionally do crossover events with major properties. The last big two being John Wick when the third movie came out, and twice working with Marvel during Avengers: Infinity War and Avengers: Endgame. While we've seen some crazy stuff happen in the world of Fortnite and things beyond reason take place on the island, it wouldn't be too far out of their grasp to recreate some of the dark red and amber color effects of The Upside Down within the game. Hopefully, the devs tell us what's in the next day or so and don't just leave us hanging for the next few weeks until the day before it happens.
Enjoyed this article? Share it!