Four WWE Superstars Are Now Added To "Brawlhalla"
Ubisoft unveiled today that four more WWE superstars would be making their way into Brawlhalla, joining The Rock, John Cena, Becky Lynch, and Xavier Woods. The four new names jumping in are "Macho Man" Randy Savage, Roman Reigns, Asuka, and The Undertaker. We have a trailer for all four as well as what they can do to each opponent below. Best of luck defeating them in Brawlhalla!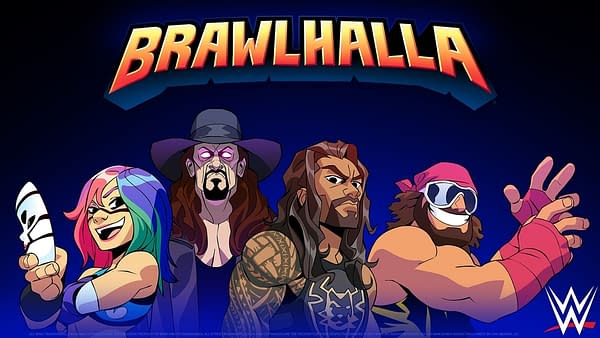 The following WWE Superstar Epic Crossovers will be available for 300 Mammoth coins each:

"Macho Man" Randy Savage is an Epic Crossover for Ulgrim.

OH YEAH! Macho Man uses chairs, flexing and his big smile to defeat opponents.

The Undertaker is an Epic Crossover for Thor.

The Deadman uses his urn to teleport around the stage and smite his foes.

Asuka is an Epic Crossover for Queen Nai.

The Empress of Tomorrow uses her fans and mask in her battles in Valhalla.

Roman Reigns is an Epic Crossover for Teros.

The Big Dog uses even bigger punches to take out his enemies.