FOX Sports 1 To Air The Madden NFL 20 Invitational
Starting Friday, May 22 at 10 PM ET, FOX Sports 1 will air the early rounds of the EA Sports Madden NFL 20 Invitational, featuring real-life NFL stars playing for a good cause. This invitational originally took place in March to raise awareness for the CDC Foundations COVID-19 relief effort, where LA Chargers' safety Derwin James was crowned the champion.
For this next invitational, eight of the NFL's best will be competing. Hollywood Brown, Kyle Murray, Cam Jordan, Jamaal Charles, DJ Clark, Kyle Long, Shaq Thompson, and Joe Mixon, will all play head-to-head in Madden NFL 20—this time to raise awareness for Feeding America. This invitational is also serving as a way to encourage people to stay connected through the power of gaming. With traditional sports on temporary hiatus due to the global COVID-19 pandemic, esports competitions have become the current outlets for those who crave the excitement of sporting events. Athletes themselves have found a great outlet within the esports community, which gives them the opportunity to still play and be competitive, just in a different way!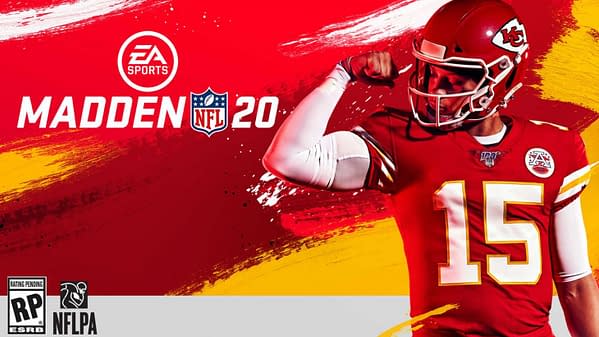 For those interested in watching the Madden NFL 20 Invitational, the tune in details are as follows:
Early Rounds: Friday, May 22, 10 PM -12 AM ET on FOX Sports 1
Final Rounds: Friday, May 29, 10 PM -12 AM ET on FOX Sports 1
As we've been covering throughout this pandemic, the online gaming community has stepped up its efforts to keep people entertained. We've watched countless hours of ESPN covering different esports, and we've enjoyed watching NBA 2K20 being played out by real-life basketball players. We've also seen other esports tournaments go entirety digital, with various Riot Games events being held entirely online. I personally have found comfort in all of these different things, and I hope you have as well. Will you be watching the invitational this weekend? Have an esports event we can't miss? Let us know in the comments below!