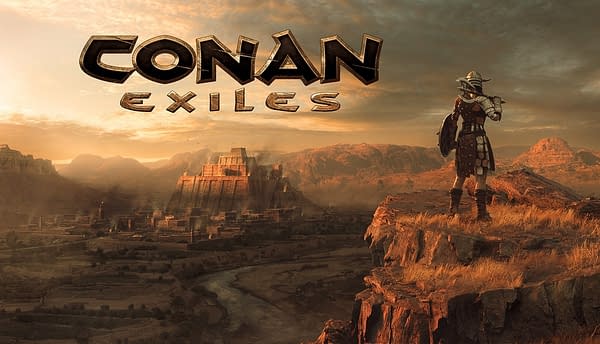 Every now and again, a game company has some fun with advertising, and today's entry in the "who the hell approved this?" column of game trailers is actually a set of three Conan Exiles ads from Funcom. In preparation for the game, which appears to have finally gone gold, the publisher released a series of three ads disguised as a thought experiment.
That experiment: "what would happen if we placed Conan the Barbarian in our own, real world? How would he survive?"
So to test this, the titular barbarian got put in some rather interesting modern situations – building Ikea furniture, using a vacuum, and existing near an airplane. I think that last one was supposed to be "boarding an airplane" but uh, that doesn't quite work as intended.
The whole point of these three videos, which you can watch below, is to put the title character in similar situations that players will face within the world of Conan Exiles as the game asks players to survive, build, and dominate in the brutal world of Conan, thus, turning that around is guaranteed to be unintentional comedy gold.
It helps that the official press release for the videos came with a quote from "Conan" about his experience.
When asked for a comment about his recent experiences, Conan had a few words to spare.

"I have found a book ten times more diabolical than the Necronomicon or the moldering scrolls of Skelos," said Conan the Barbarian. "It's called Assembly Instructions."
Conan Exiles launches on May 8th, after spending 14 months in Early Access on PC and 9 months in Game Preview on Xbox One. May 8th will see a huge launch patch, further expanding the game world and adding some new features. This will also be the first time Conan Exiles appear on PlayStation 4.
As promised, those Conan vs the Modern World videos are below.
Conan vs. Scandinavian Furniture
Conan vs. Robot Vacuum Cleaner
Conan vs. Airplane