I'm a huge fan of all things Funko, and their subscription boxes have been mind-blowing-ly good! What has been a real treat, is how much they have stepped up the design of their POP! Vinyl figures. In the last Marvel Collector Corps box, Deadpool was in a jumping position. Then in the Smuggler's Bounty box, we got a POP! Vinyl of Ben Kenobi standing proudly and ready to destroy enemies with his lightsaber. I admired both designs then, but wasn't expecting the Captain America: Civil War box to include something even better.
[WARNING: SPOILERS FOR CAPTAIN AMERICA: CIVIL WAR MARVEL COLLECTOR CORPS BOX!]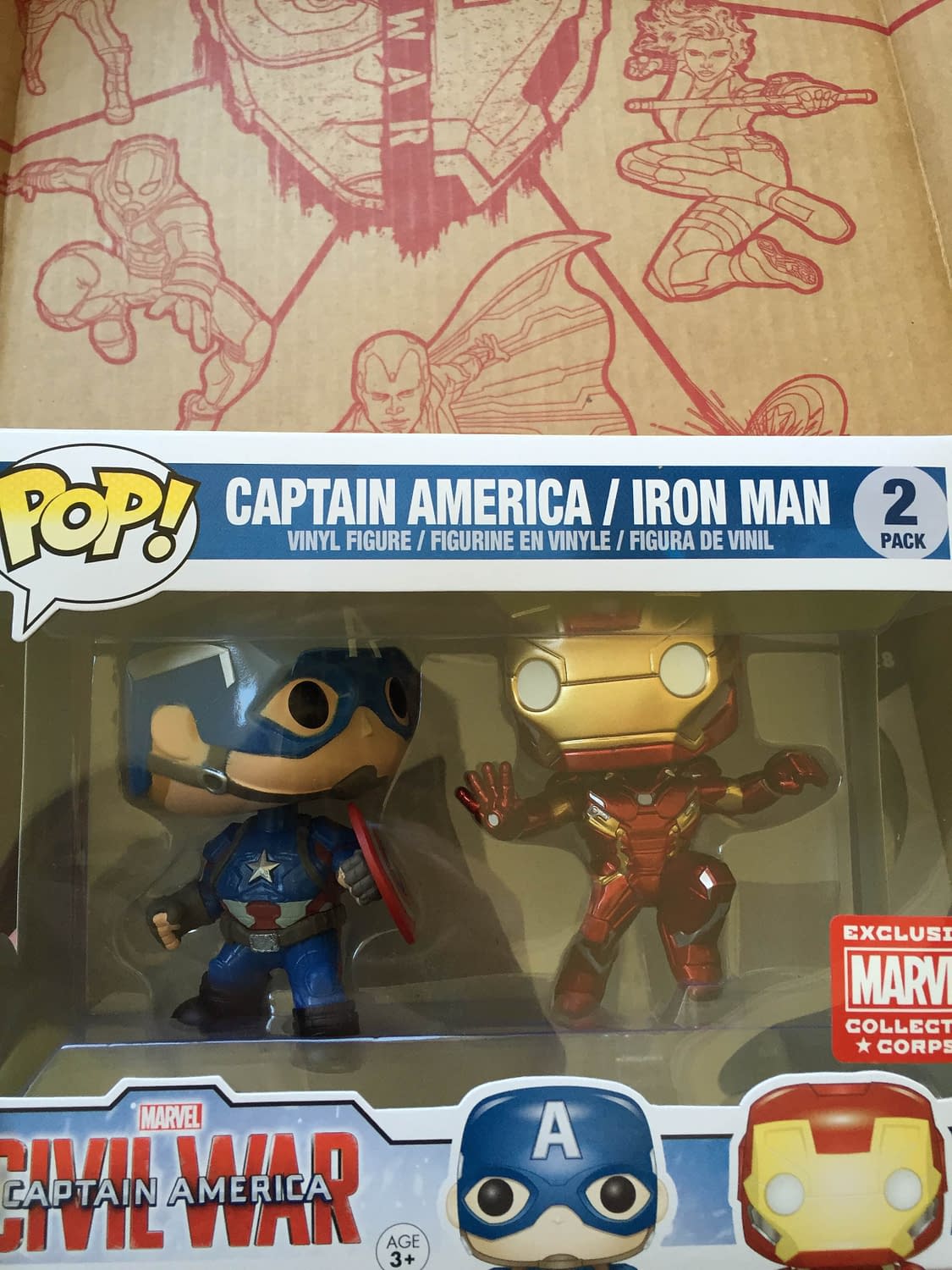 Yep, that's right…Captain America and Iron Man ready to destroy each other. While both of these characters already exist in POP! Vinyl form, this is a whole new ball game. Over the past few years I've been impressed with Funko's ability to add small details to their POP! Vinyl characters, making several exclusive editions for some. However, it's clear that the company is stepping up their game with altering the figures from their traditional stance to powered positions such as these. I'm thrilled with my subscription box, and even more thrilled that something so unique and epic was included.
For more information on the Marvel Collector Corps subscription box, be sure to visit their website.
Enjoyed this article? Share it!