Gearbox's Project 1v1 is the Anti-Battle Royale
While the game doesn't have a name yet, Gearbox Publishing's Project 1v1 is pretty much exactly what its working title would suggest.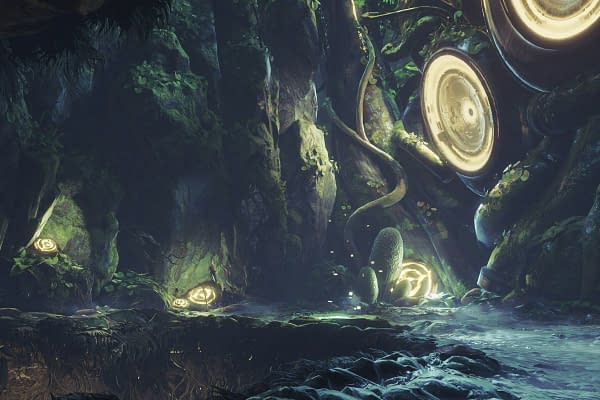 In a world flooded with Battle Royale games and game modes, Project 1v1 is the kind of multiplayer game that seems more fresh than it probably deserves to be. It was described to me as the "anti-battle royale" game, because it gives you simple 1v1 matches. The game is in pre-alpha, but it was fully playable at E3 with at least a few skins for the three available characters.
The game will have a card system for abilities, with decks of only a handful of cards (at the moment) which you'll need to pick up recharge items for in order to use them again. Unlike other shooters with ability cards, the decks are small, which allows you to have much more control of your strategy. The matches are also 1v1 in very, very tight maps. So you won't be searching around for you opponent very much — especially with speed boosts.
It's a fun, fast-paced PvP machine with just enough randomization in boost drops to make each round exciting but still predictable enough for even the less technical players to have strategies. Right now, Project 1v1 is set for PC only and is available in early access on Steam. Gearbox are looking to release it on other platforms in the future, but for now, it's PC only with support for keyboard and mouse.
The game is hosting a closed technical test this summer. You can find more information on the technical test on the game's official site and FAQ.