Going To Hell And Back Again With "DOOM Eternal" At E3 2019
Playing and beating the 2016 DOOM left me wanting more for over two years. So when I learned I'd be getting to play a demo of DOOM Eternal at E3, I was there! The demo we got had very little to do with the storyline, and when we did get cutscenes there wasn't much explained to us as to what was happening. Best we can tell you is that the DOOM Soldier is back on Mars, he's pissed, everyone who is a good guy is scared and frightened of him or can't believe their eyes he's back, and everyone who hates him really hates him. After a training demo, you show up at a facility, scare some staff, get into a restricted area, take a gun from a soldier and dive head-first into the fray. Pretty much everything you could hope for with a DOOM title as you skip most of the exposition and get down to business.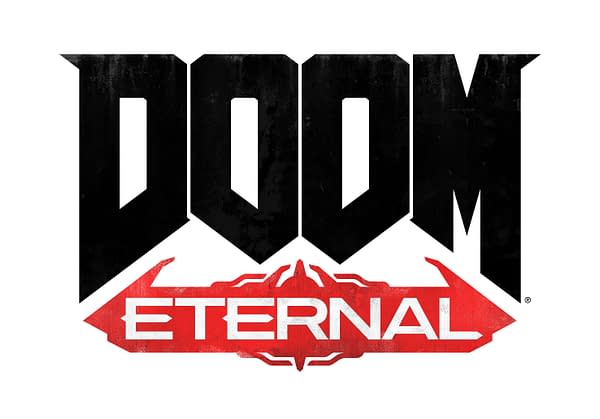 I enjoyed some of the new mechanics like how they made the double-jump a lot smoother and easier to maintain a landing. Climbing up walls was a nice improvement but it also feels like a weird way to climb somewhere when they could have just thrown in a broken ladder. The weapon selection is off the chain as you basically have a plethora of killing machines in front of you. But that's all counter-balanced with the fact that enemies are a bigger challenge to wear down and eventually kill. I loved the animations on the melee kill as they're a fun source of brutal pleasure when battling against people giving you problems. I will say that beyond the enemies, your greatest foe is the level design, as there are some places you have to be precise with your jumping or you are done. But overall, DOOM Eternal is a killer game and I cannot wait to have it sitting in my house as I kill people to a demonic NIN soundtrack. The game will be released on November 19th, 2019.