GrandPOObear Promotes Indiegogo For Mario Kaizo Documentary
A member of the Mario Kaizo community is looking to help make a documentary about it and their fundraising efforts, and they need your help. Dustoftheground has launched an Indiegogo account to help fund the film, which will tell the history of Kaizo, the rise in popularity, highlight the community that exists and all of their charitable efforts. All told through the POV of Kaizo/Mario runner GrandPOObear. The film is looking for $10k, and as of the time we wrote this article, it's about 25% funded. This community does a lot of awesome charity work and it would be cool to see a proper documentary made about it. Here's a little more info and the trailer if you're interested in helping.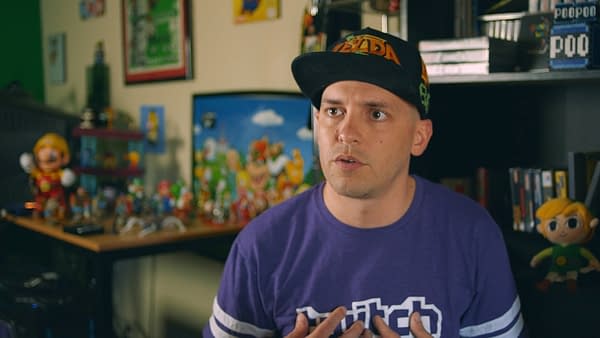 Kaizo is a short documentary that reveals how a niche video-gaming community single handedly raises millions of dollars for charities each year. The story is told from the perspective of David Hunt (aka GrandPOObear), a professional gamer and world record holding speedrunner, and Andrew MacCalla the Director of Direct Relief's emergency response team, a worldwide humanitarian aid organization whose mission is to improve the health and lives of people affected by natural disasters. We hope that by showcasing the surprising connection between Mario and philanthropy we will be reminded of a greater truth: that no matter what we do, we can do it in a way that makes the world a better place.