Happy Pokémon Day from the Bleeding Cool Games Chatter Crew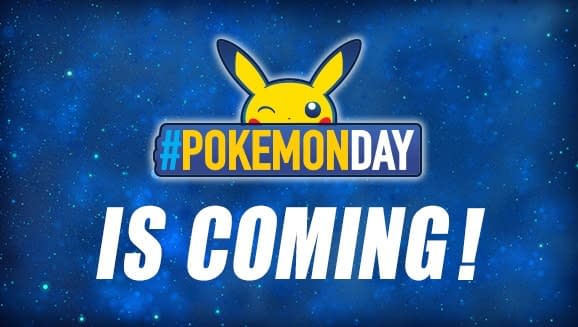 Today is Pokémon Day, and what better way to celebrate the franchise than with an episode of Bleeding Cool Games Chatter? Pokémon turns 22 this year, and it's more of a cultural icon than ever. Nearly everyone has been impacted by Pokémon through the manga, the anime, the trading card game, Pokémon Go, or the mainline series. Whether you love it or hate it, you cannot deny the cultural significance of Pokémon as a brand.
To celebrate the series' 22nd anniversary, I was joined by fellow games writer Gavin Sheehan, pinch hitter Adi Tantimedh, and Comics writer and current Pokéfan Josh Davison. Our goal for this podcast was to celebrate Pokémon Day the way only Bleeding Cool can — and we might have succeeded.
We shared some of our favorite memories of the series, some embarrassing personal anecdotes like my ancient Pikachu backpack, and discussed why we moved away from the series and why we've come back to it. We chatted about our favorite Pokémon rumors and fan theories, including the rumored Pokémon Stars and Pokémon Switch games. And because it just wouldn't be BC Chatter without going into strange places, we dissected the darker implications of the series.
And promptly got sidetracked by Star Wars. As you do.
So come join us in celebrating the world famous franchise by sharing your best Pokémon memories in the comments below.