Hasbro, one of the largest producers of board games on the planet, is teaming up with the folks at The Tonight Show to bring real versions of games introduced by host Jimmy Fallon. There will be three games at the launch of the project, with Box of Lies, Face It, and Best Friend Challenge hitting game stores on August first. Each game will carry an MSRP of $19.99.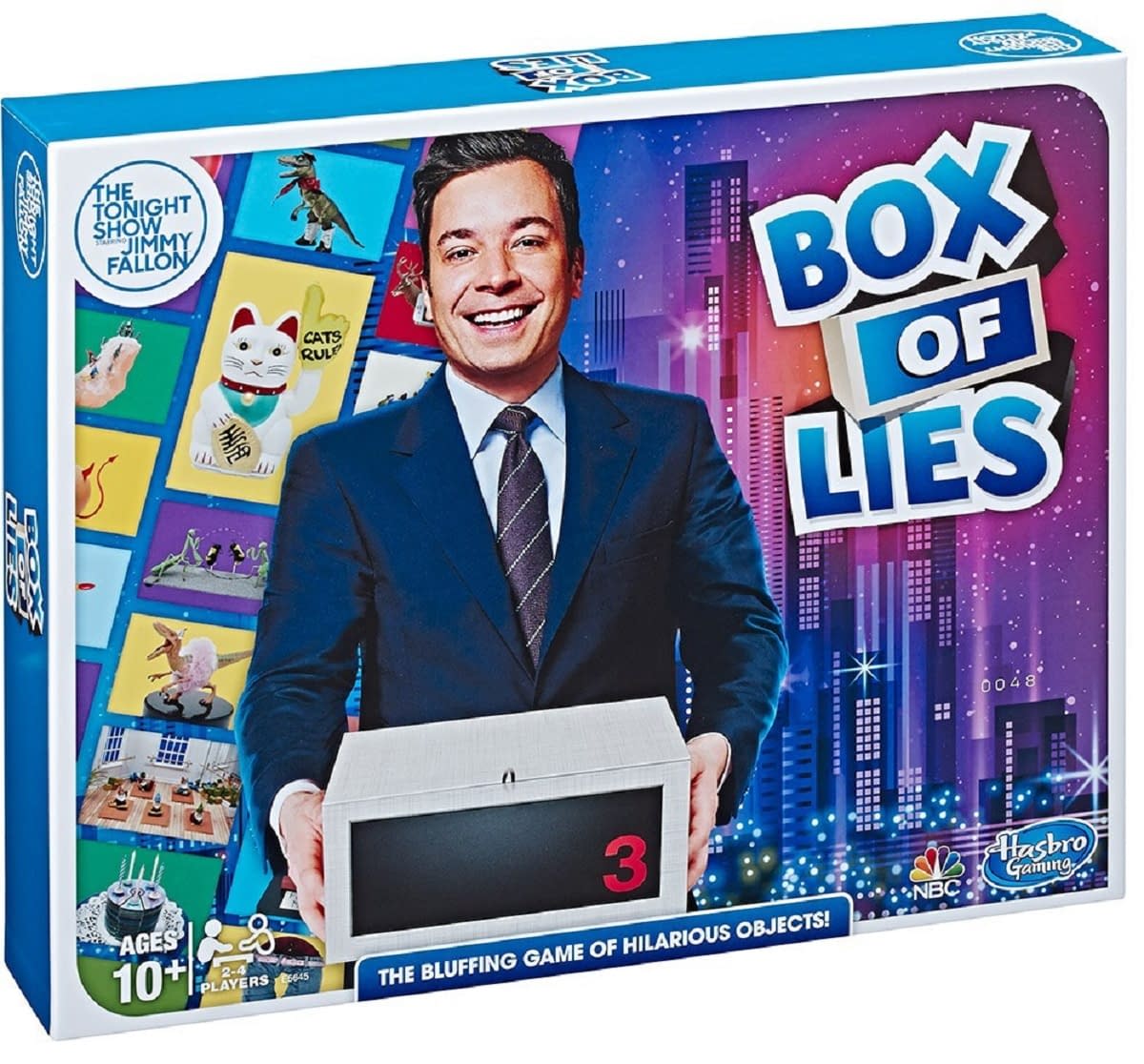 Here's what you can expect from each Hasbro game:
Box of Lies: Players will be asked to pull a card featuring an absurd object out of a box and choose to either describe it truthfully or lie about it to trick their opponent. The game includes 150 double-sided mystery item cards, nine numbered mystery boxes, a cardboard player divider, a Truth tile, a Lie tile, four question tokens, two plastic clips, and instructions.
The Face It Challenge: Two players go head to head as they are given random faces to make at each other while trying not to laugh. The game includes a mirror, a game base, two cardboard panels, 100 Face It cards, and instructions.
The Best Friend Challenge: Players will draw "Best Friends" question cards, attempt to sync answers to connect the heart locket, and determine Best Friend status. The game includes a heart locket with retractable belts, 100 scenario cards, 50 bonding moment cards, and instructions.

The only real downside to playing Hasbro's Box of Lies is that most of use don't have access to celebrity guests, so your dreams of squaring off against John Cena will probably go unfilfilled.
If Hasbro is seriously considering games based off of bits from late night talk shows, I think Will It Float from the classic Late Night with David Letterman would be a huge hit, because knowing whether or not something will float is fundamental knowledge.
The Tonight Show with Jimmy Fallon airs weeknights on NBC.
Enjoyed this article? Share it!