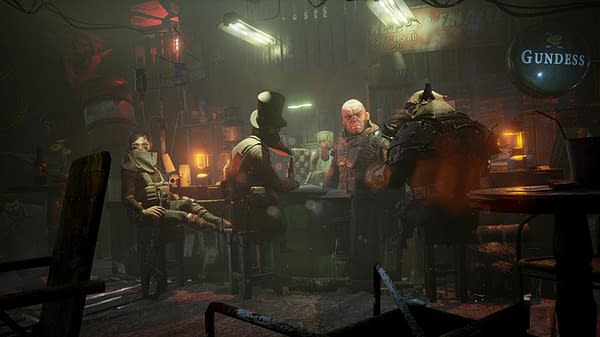 We've got two months until the launch of Mutant Year Zero: Road to Eden on PC, Xbox One, and PS4. Which means its time to check out some gameplay. Publisher Funcom and developer The Bearded Ladies, have released 20 minutes of new, unedited gameplay with developer commentary from Lead Designer Lee Varley and Producer Mark Parker.
Road to Eden will be available for digital download on December 4th, 2018. The game combines XCOM-like tactical combat with real-time exploration, stealth, and story as it puts players on an unusual journey across a post-human Sweden where anthropomorphic animals scramble to survive in the devastated remains of human civilization.
For some background on the clip released this week, Producer Matt Parker offered the following introduction:
"Bormin, Dux, and Selma have just exited the Cave of Fear and are heading north towards a place called the House of Bones," Parker explained. "But first they need to cross the river and to do so they must defeat a large group of zone ghouls who are controlling a massive metal boat."
Mutant Year Zero: Road to Eden is based off the award winning tabletop RPG by Free League and will launch on December 4th. You can check out the unedited gameplay below.
Enjoyed this article? Share it!