Hermione Uncovers Disturbing Truth In Harry Potter: Wizards Unite
Be aware… there are spoilers within this article. Harry Potter: Wizards Unite has revealed the mole in the Ministry of Magic. It all went down in the An Unforgivable Truth Brilliant Event Part Two, which Niantic marketed as a major milestone in the history of the game. Indeed, after players have been working with the Ministry of Magic for two years, they must now face a reveal with major implications on the future of the game's narrative.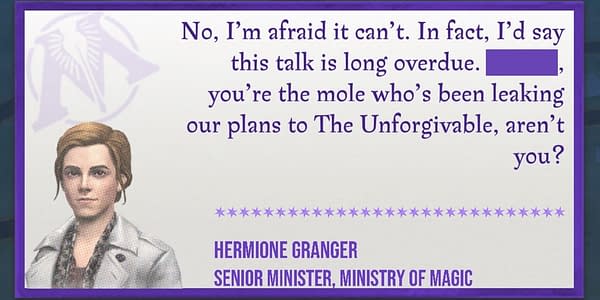 Before we proceed, I'm going to give Bleeding Cool readers a fair shot at avoiding this Harry Potter: Wizards Unite spoiler. (Though unfortunately, there is no way to play a Brilliant Event past the time in which the event is live, so the only way to currently obtain this plot information is a recap like this.) Before revealing what Hermione Granger discovered, I'll list Molly and Arthur Weasley's children so that you'll have to scroll past this ginger spoiler warning to reveal the "Unforgivable" truth in Harry Potter: Wizards Unite.
Bill Weasley.
Charlie Weasley.
Percy Weasley.
Fred Weasley.
George Weasley.
Ron Weasley.
And, finally… Ginny Weasley. Let the spoilers begin.
When players completed the final piece of the Unforgivable Truth Brilliant Event Registry, a dialogue began between Hermione Granger and the (possible) current Minister of Magic, Gareth Greengrass. (I say "possible" as he has been directly referred to as Minister in the official Harry Potter: Wizards Unite dialogue, but there is controversy in the game's fandom whether that confirms Greengrass as Minister of Magic or if it is a term used synonymously with Department Head when the specific title "Minister of Magic" isn't used.) Greengrass confronted Hermione about her use of Veritaserum on other Ministry employees in her quest to find the mole. Greengrass then went on to casually reveal himself as the Mole.
Hermione informed Greengrass that she knew he was aware of her plan to spike everyone's tea, so she decided to use the Veritaserum on his milk. The conversation abruptly ends, leaving players on a cliffhanger as to what happens next, now that the high-ranking Greengrass, a long-time character in Harry Potter: Wizards Unite, has been revealed as the mole. It may be until mid- to late-July that we find out, as Niantic is holding off announcing the month's Brilliant Events and has instead rolled out the first half of July's slate with two Adversary Events, a Community Day, and a standalone dragon-themed event.
---
---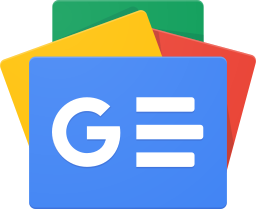 Stay up-to-date and support the site by following Bleeding Cool on Google News today!