"Hitman 2" Reveals The Full Roadmap For Decemeber 2019 Content
Yesterday, WB Games and IO Interactive revealed all of the content coming to Hitman 2 in December with an all-new roadmap. This one comes with two holiday-themed missions and unlocks for succeeding, as well as the re-introduction of 12 Curated Contracts. These will have a holiday theme, along with a new Elusive Target with an extended runtime into 2020. You'll also be seeing four new Escalation Contracts, a community-created Legacy Escalation, and a Legacy Escalation Contract. You can read some of the highlights below, as well as check out the map and the video showing it all off.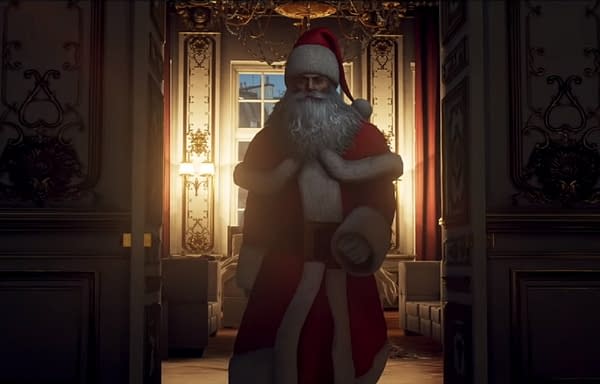 December 12 / 12 Days of Contracts
This month's Featured Contracts are themed around – – wait what? For this month, Curated Contracts return with the "12 Days of Contracts", a community initiative that started on Hitman Forum and will be live to play on December 12. Some of the top contract creators in the Hitman community have created a holiday-themed contract each and we've collected them together into this month's new contracts.

December 17 / Holiday Hoarders (Legacy)
It wouldn't be December in Hitman without Holiday Hoarders – and 2019 is no different. Whether you're home alone or travelling with the family, Holiday Hoarders will provide all the classic entertainment that you need. You can keep the change.

December 17 / Hokkaido Snow Festival (Legacy)
Celebrate the Winter season at the Hitman 2 Snow Festival in Hokkaido and throw snowballs at your target! The Snow Festival will be a permanent addition to the game and players can unlock the Snow Festival Suit Icepick at their leisure.

December 20 / Elusive Target
Our final piece of new content for the year comes with an Elusive Target. The Stowaway has some unique behaviour – all depending on your own behaviour – so we advise taking your time and observing before making a move. The Stowaway will have an extended runtime over the holiday season from December 20 to January 6.