Hitman 2's Fourth Elusive Target "The Politician" is Now Available
The next Elusive Target has made their arrival in Hitman 2 this weekend, and you're going to have a bit of trouble making sure you got the right target. We have more info and a trailer on "The Politician" below, but basically, you're going to have to sneak around a lot more than usual and determine if you're dealing with a body double or the genuine article. And even then, things may not be so simple. You have until March 18th at Hawke's Bay to take out your target before the mission is put to rest. Good luck, agents!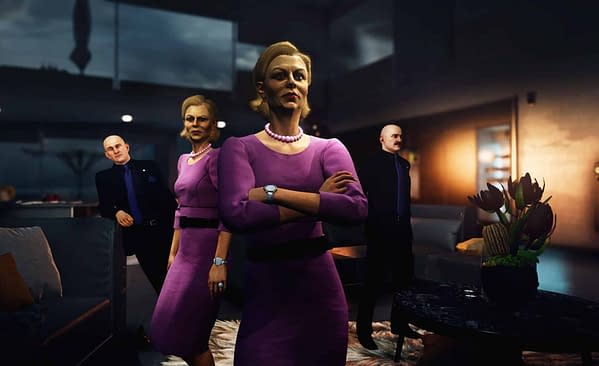 Dame Barbara Elizabeth Keating (a.k.a. "The Politician") is a disgraced former New Zealand Minister of Trade and Foreign Affairs who was forced to resign after the discovery of her charity funneling funds to her offshore interests. After shifting the blame to the charity's director and wiping her hands clean, Dame Barbara is currently building back her reputation to restore her standing, and she is believed to be working with a body double to protect herself at public events.