HTC Announces Wireless Capability and the Vive Pro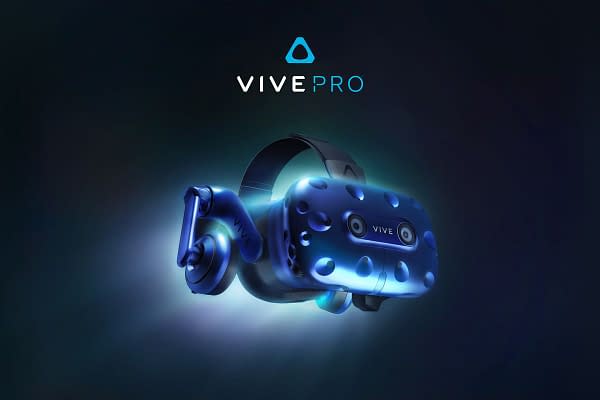 The Vive Pro and Vive Wireless Adapter from HTC were announced today at CES. Both announcements are set to improve the VR experience with higher resolution and the removal of wires. Because the worst thing about gaming in VR is tripping over your headset's wires.
The Vive Pro has a combined resolution of 2880 x 1600 using dual OLED screens for a "78% increase in resolution" over the current generation HTC Vive headset. Other improvements to the headset include "dual microphones with active noise cancellation," as well as a set of front-facing cameras "designed to empower developer creativity." The new headset also has a new strap built around "enhanced ergonomics." So it should prove more comfortable than the current standard Vive strap.
The Vive Wireless Adapter works with both the Vive and the Vive Pro, and uses Intel's WiGig wireless technology. The adapter promises low "latency and better performance" using the 60Ghz wireless band.
Last week HTC hinted at the announcement of an improved HTC Vive design. HTC also announced Viveport VR, a new platform for VR content discovery, as well as a VR movie partnership with Vimeo.
The Vive Wireless Adapter will be available in the third quarter of this year, while no release window was given for the Vive Pro headset just yet, and we will likely not see it until 2019.