It's Up To The Publishers To Bring Suda51's Older Games to Switch
Cult-favorite video game creator Suda51 is interested in bringing his older games, including Killer7, Killer is Dead, and The Silver Case to the Nintendo Switch. The only problem is that he can't bring the ported versions of the games to the system without permission from their respective publishers. Speaking during the annual MomoCon festival in Atlanta, Georgia, Suda51 appeared as part of a livestream from the event instead due to the novel coronavirus pandemic. During his appearance, Suda51 took the time to field some fan questions, and many wanted to know if they'd see older titles coming to the Switch.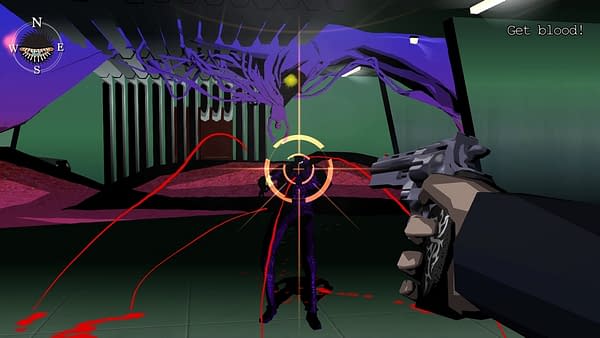 "Killer7 is up to Capcom," he confirmed, just like Killer is Dead has "split rights" with Kadokawa Games. Thus, these two titles would require permission from their publishers before bring brought to the Switch.
There have been "discussions" about potentially bringing 1999's The Silver Case to the Switch since it already received an HD remaster on PlayStation 4 and PC, but there's not been any sort of confirmation about it just yet. But Suda51 may be working on a remake of his earlier adventure game Flower, Sun, and Rain, which debuted on PlayStation 2 in 2001 and then received a port to Nintendo DS.
Currently, the developer is working with Grasshopper Manufacture's raucous No More Heroes 3, which is still slated to debut sometime later this year in 2020. It has yet to receive any sort of delay thanks to COVID-19, knock on wood, so hopefully, it still comes out this year. In the meantime, despite the fact that the games above haven't been ported to Switch, they're still very much worth playing if you need something to jump into while spending a bit more time at home. Hopefully they end up do getting ports though because new audiences should definitely experience them.