Jackbox is Bringing their Party Games to Comcast Xfinity X1 Jackbox Games is bringing their extensive line of multiplayer party games to Comcast customers. Comcast customers can nab the packs directly through their TVs thanks to the Xfinity X1 service. So now even Comcast customers can experience the joy of Jackbox Games.
To access Jackbox's collection of games, customers can say "Jackbox Games" into their X1 Voice Remote and launch the destination, or they can find it within the Gaming section of Xfinity on Demand. Customers can choose from and purchase a selection of Jackbox Games' most popular titles and party packs, including the following:
The Jackbox Party Pack 4, featuring Fibbage 3, Survive the Internet, Bracketeering, Monster Seeking Monster, and Civic Doodle.
The Jackbox Party Pack 3, featuring Quiplash 2, Trivia Murder Party, Fakin' It, Tee K.O., and Guesspionage.
The Jackbox Party Pack 2, featuring Fibbage 2, Earwax, Bidiots, Quiplash XL, and Bomb Corp.
The Jackbox Party Pack, featuring YOU DON'T KNOW JACK 2015, Fibbage XL, Drawful, Lie Swatter, and Word Spud.
Drawful 2, which challenges players to draw ridiculous prompts on their devices.
Quiplash, the no-rules, say-anything party game where players compete to improvise outrageous responses to open-ended questions.
Fibbage XL, the lying and bluffing trivia game where players try to fool each other with lies.
"Bringing Jackbox Games experiences to all major digital platforms continues to be our goal, and we are excited that our titles are now available on X1, giving even more people nationwide access to the perfect party, game night and easy-in games," says Mike Bilder, CEO of Jackbox Games.
Jackbox's entire collection of games on X1 will be on sale for special prices throughout the week of March 19. Every title in The Jackbox Party Pack series is on sale now for $16.99 each (normally $24.99 each), while Drawful 2, Quiplash and Fibbage XLare currently available for $6.99 each (normally $9.99 each).
Like all Jackbox Games titles, players can use their smartphones, tablets or computers as controllers. After choosing a game on X1, customers will need to go to jackbox.tv on their device and enter the on-screen room code to pair their device and join a game.
---
---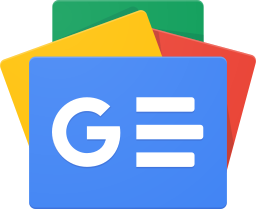 Stay up-to-date and support the site by following Bleeding Cool on Google News today!