Kingdom Come: Deliverance has sold 1 million copies it's been revealed by Warhorse Studios.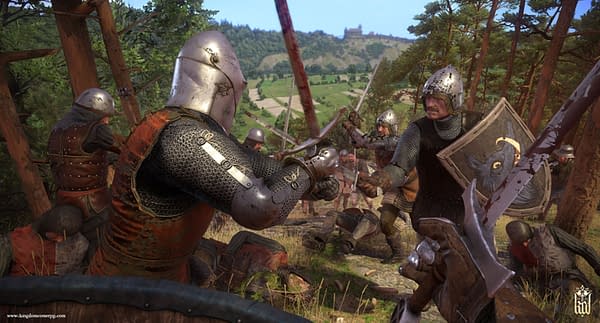 Kingdom Come: Deliverance has been a pretty big talking point in the games community. From talk about the racial representation in the game to the views of the creative director, the game has stirred up conversations between critics and supporters. It's been sticking point for a lot of people, and it's unlikely the controversial nature of the title will ever quite leave the title entirely. In the middle is a game though, whose quality seems to be as hotly contested for and against as the issues around it.
It seems, however, audiences are taking to it though, there is an audience for the title. Taking to Twitter, Warhorse's community manager, Rick Lagnese has come out and said the game has now surpassed 1 million sales. This has happened fairly quickly, with us reporting just last week that the game had hit 500,000. The tweet reads:
Looks like we sold 1,000,000 copies of Kingdom Come: Deliverance in less than 2 weeks! This is truly amazing! Thank you sooooooooo much everyone! #kingdomcomedeliverance pic.twitter.com/ZOHDPHLYyE

— Sir Rick of Talmberg ⚔🏹🛡 (@rick5292) February 22, 2018
It's clear there is an audience for the game here, but it is good these conversations are happening. While the title continues to sell well, it's good for critique to surround any game. These are real concerns for some players and gamers and they should be addressed. Obviously, the title is doing well though for its size and it's interesting to see a game that exists outside the mainstream norms sell well as it might encourage others to take more risks. Here's hoping.
Enjoyed this article? Share it!