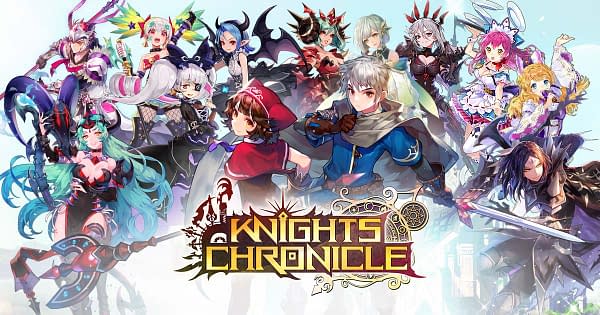 Netmarble Games is updating Knights Chronicle on Thursday with a ton of new content, including new heroes, a new Epic Quest, a new dungeon, and even some gameplay adjustments.
This week's update includes three new heroes: the immortal vampire Vlady as well as grade SSR heroes Momo and Arachnia.
Vlady is a vampire who has witnessed the history of Garniel and his Epic Quest (the new EQ for this update), shows the significant events of Garniel from its founding up to the present day. By acquiring a special costume, players can upgrade Vlady from grade R to grade SSR.
SSR heroes Momo and Arachnia will debut this update, though Arachnia's Advent Dungeon will open after the update launches. This way, players can explore the dungeon using half the usual stamina.
Most of the gameplay tweaks focus on hero balance, so while you might notice some things changing, it shouldn't be game-breaking. The tweaks are focused on Marduk, Ashley, and Darmian. All other heroes will remain unchanged. However, there are some quality of life updates that should make players happy. Users can now select an Auto Evolve setting to automatically upgrade their heroes, they can also Auto Repeat on the Guild Dungeon, and get hero statistics for the Advent Dungeon and Boss Battle.
Finally, Marduk is getting a new costume, so he can look more fabulous than ever.
Enjoyed this article? Share it!