Latest Just Cause 4 Trailer Asks the Hard Philosophical Questions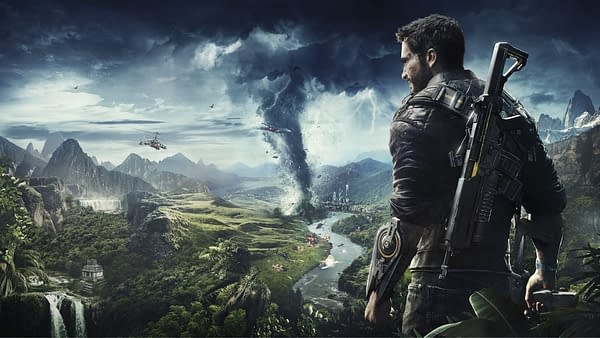 Every now and again, a video game trailer gets meta enough to ask deeply philosophical questions about the premise of video games in general. Today's trailer for Just Cause 4 is one of those meta-trailers. The theme behind this latest JC4 reel is the possible impact of just one man.
We take a look at the events of the game through the eyes of rival faction The Black Hand, and watch as they question whether Rico Rodriguez really could create so much chaos all on his own.
The trailer also features some exclusive gameplay, live-action moments, and an intense soundtrack from DJ Slushii. The trailer shows Rico from the perspective of Black Hand leader Gabriela Morales, as she listens to firsthand accounts of Rico's shenanigans from Black Hand members who survived an encounter with him.
The point of the trailer is to be a humorous look at the consequences of Rico's actions in Just Cause 4, but it ends up being a little more metaphysical than was probably expected.
After all, is Rico Rodriguez just one man?
Could just one person cause all of the chaos Rico does over the course of the game, or is this a case of video game's being giant wish fulfillment machines?
Has the Black Hand AI become self aware?
We'll have to wait until December 4th to find out.
Just Cause 4 will release on December 4th, 2018 for Xbox One, PC, and PS4.