"LEGO Star Wars: The Skywalker Saga" Announced at Xbox E3 Conference, Covers Whole Saga
LEGO Star Wars fans- this is the game you are looking for. Announced at the Xbox E3 conference moments ago, there will be a complete saga game titled LEGO Star Wars: The Skywalker Saga coming in 2020. This game will encompass all nine films in the Star Wars saga proper, leaving out Rogue One and Solo of course. That means you can expect content from The Phantom Menace, Attack of the Clones, Revenge of the Sith, A New Hope, Empire Strikes back, Return of the Jedi, Force Awakens, The Last Jedi, and The Rise of Skywalker.
LEGO Star Wars: The Skywalker Saga Trailer is Epic
What is nifty looking about this game is that the cutscenes seem vastly improved over the previous games in the series. We have come a long way since LEGO Star Wars: The Complete Saga was released after Revenge of the Sith, that is for sure. I cannot wait to play thorugh The Last Jedi and Rise of Skywalker levels, whatever those entail. I would expect that this game comes out not too soon after tEpisode 9 releases in December, so January or February 2020 seems like a safe bet.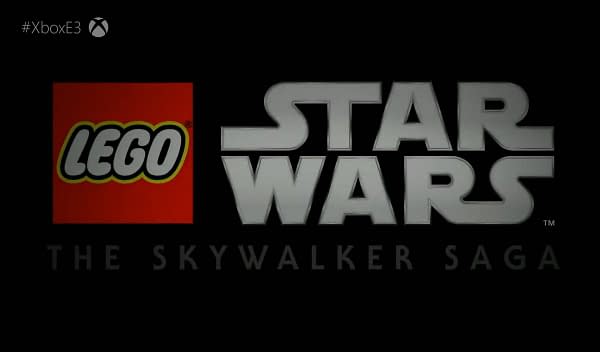 Keep it locked here for all the Xbox E3 conference reveals, and all week for complete E3 coverage!