The day is finally here as Square Enix has unleased Locke Cole into the world of Dissidia Final Fantasy NT as their latest playable character. The character was announced a few weeks ago as being the next to be added as part of the season pass, bringing the thief into play and making it possible to have an FF6 reunion if you so desire.
What's most interesting about his addition and reveal is that the company said he was the second of six characters to be added as part of the season pass. What the remaining four will be and where they'll come from has yet to be determined, but we're guessing they'll be more fan favorites. For now, enjoy his official description and trailer before you go download him to the game.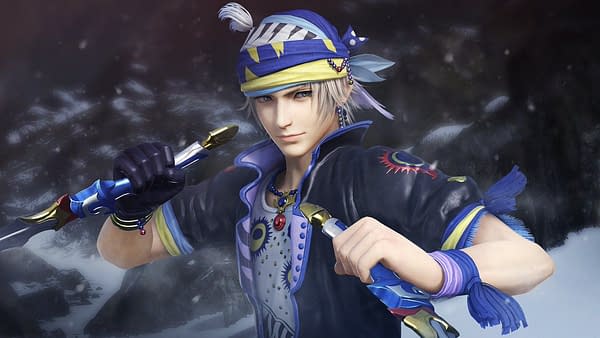 Locke, originally from Final Fantasy VI, brings a brand-new fighting style, new cut-scenes in the Story Mode, and new costumes and weapons to the fast-paced team action of Dissidia Final Fantasy NT. Locke specializes in stealth to surprise his enemies – when using his Steal command he can recover his health or bravery. When not targeted, he can also Mug unsuspecting enemies and unleash devastating attacks.
Enjoyed this article? Share it!