PixelNAUTS Games has decided to release a preview trailer to Lost Orbit: Terminal Velocity before the game comes out tomorrow. While there isn't a lot of new here compared to other videos we've seen, we at least get a good look at the enemies you'll be dealing with. Enjoy the trailer as the game comes out for all consoles and Steam on July 16th.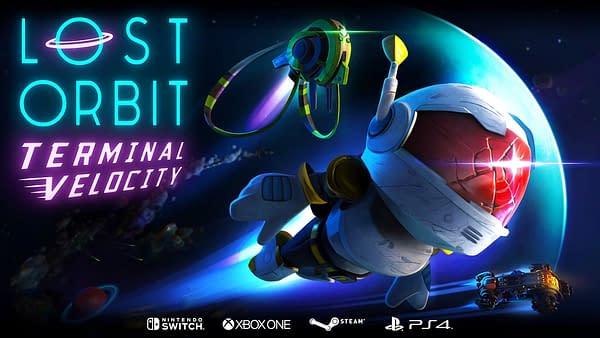 In Lost Orbit: Terminal Velocity, you blast off into the emptiness of space and embark on an epic journey filled with space pirates, orbital boosts, deadly asteroids and more. The definitive version of the fast-paced, dodge 'em up game, you will boost, swim, bounce, leap, smash and teleport your way through a myriad of obstacles in a desolate yet beautiful galaxy as you struggle to find your way back to civilization. Armed with only an improvised set of equipment and a relentless spirit, you will need to survive 65 intense levels across 5 systems, and confront not only your mortality, but also what lurks in the darkness. To aid in your travels, you must upgrade your abilities and employ fast-thinking skills to complete the interstellar journey alive.
Enjoyed this article? Share it!