"Luigi's Mansion 3" Co-Op is Shared-Screen Insanity
Nintendo decided to show off Luigi's Mansion 3's co-op mode at PAX West. As this is Luigi's Mansion, the co-op experience is shared-screen with one player taking the role of Luigi and the other becoming Gooigi. Because obviously Luigi's best ghost hunting pal is his own goo clone.
The co-op in Luigi's Mansion 3 is absolutely a case of pick-up and play, so you don't need to start a new campaign to use the co-op mode. So you can add a friend whenever you like, or continue without them if they can't continue. Which is absolutely fabulous for those of us who don't have consistent life schedules.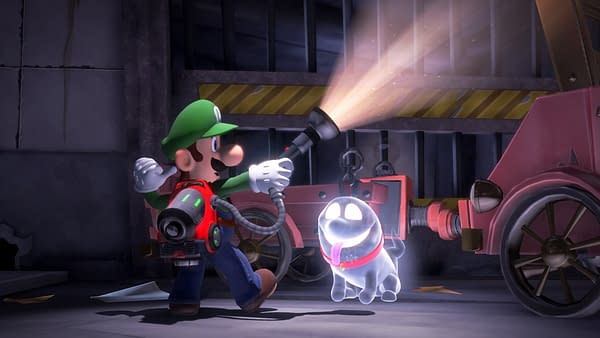 While the co-op adds a certain panache to the game, it also creates a bit of a problem. Because it's shared screen, there can be a bit of trouble with partners who don't want to go in the same direction. Rather than holding both players hostage, however, Luigi's Mansion 3 has a clever solution – the camera will always follow Player 1, who is Luigi. Meanwhile, Gooigi will ooze out of Luigi's backpack once the camera moves. Which is great for the person controlling Luigi. Not so much for Gooigi, unfortunately.
For more information on the game, you can check out its official description: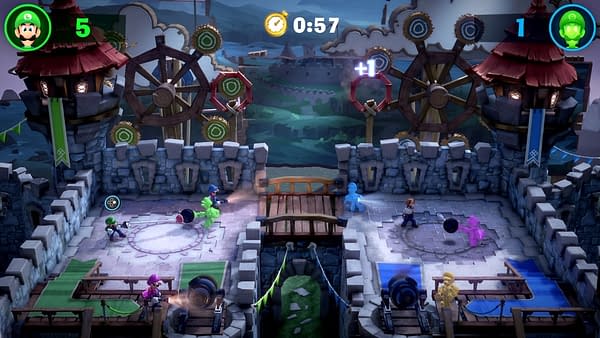 You can enjoy the spooktacular fun of Luigi's Mansion 3 when it releases for Nintendo Switch on October 31, 2019.