Hey there, Magic: The Gathering art fans! We recently took a good look at the works of Seb McKinnon, a Magic artist from Canada whose art has made a near-immediate and very lasting splash in the fandom of the game. Today, we thought we would go a bit deeper into insights about another artist for Magic who has done plenty of art for it. Let's discuss British artist Carl Critchlow for a bit.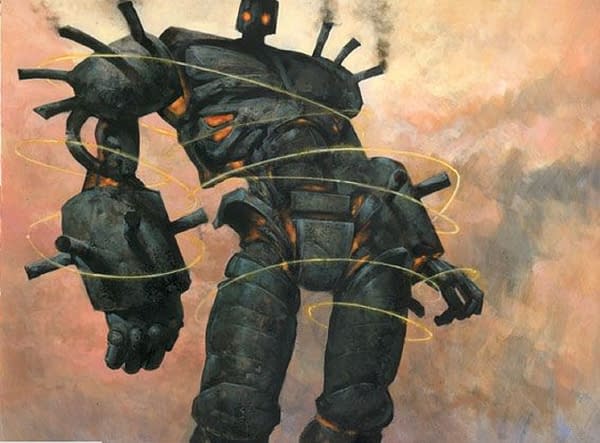 However, because Carl Critchlow's works are so many and so iconic, it is only fitting that we have multiple parts to this particular artist focus. Today we will specifically be looking at some cards with either a darker composition or a darker connotation in relation to its context. Our buddy Darksteel Colossus from the Darksteel set, seen above, is a great example of a card that has a dark composition and very masterfully showcases Critchlow's style.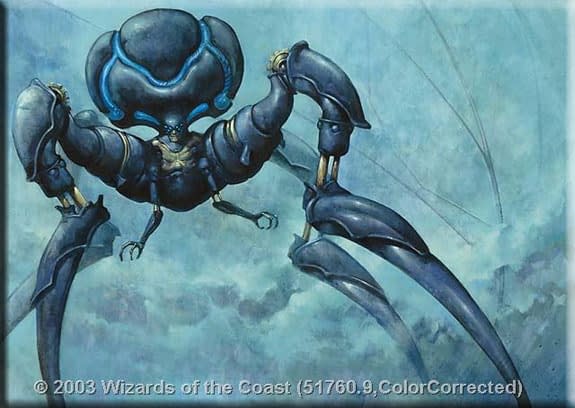 Meanwhile, cards like Memnarch happen to embody both a darker composition overall and a darker contextual connotation (as, being that Memnarch was the original "big bad" of the Mirrodin storyline, his card's artwork was going to be dark no matter what). There's something quite awe-inducing and at the same time very sinister about Memnarch's form here, thanks to Carl Critchlow's process.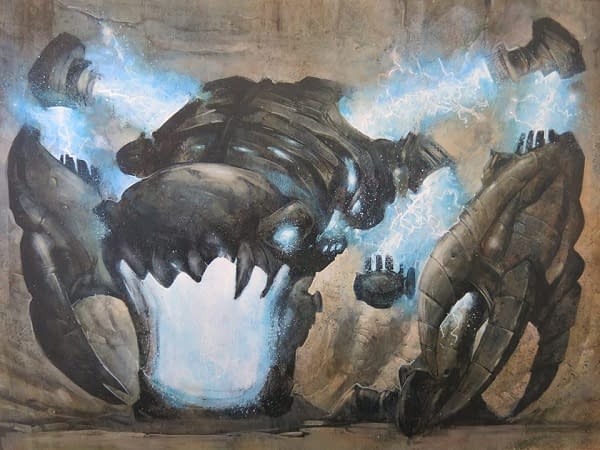 It is clear from treatments of such cards as Memnarch, Darksteel Colossus, and Arcbound Ravager that Critchlow is fantastic at creating the gritty, oiled-up metallics of a world steeped in metal. But what about metal that isn't part of the natural form, and what of the natural form itself? Critchlow has that in spades as well.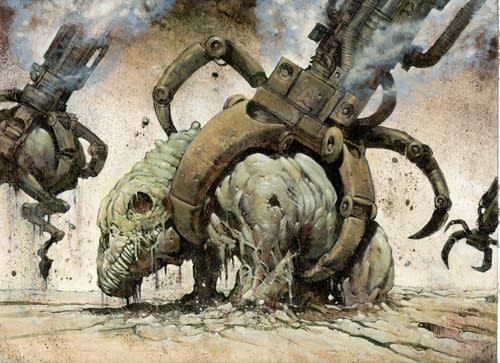 For what it's worth, Carl Critchlow does amazing things with creating the image of rotting flesh on a canvas. There's a lot to this, from characters who are mundane and nameless to figures who are actually noted in the story.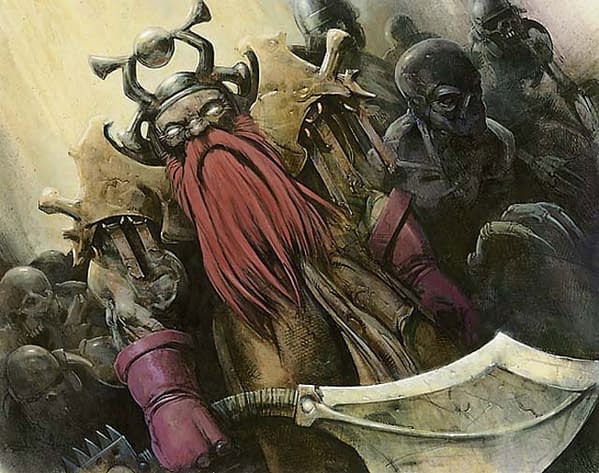 And who can even forget the card Raise Dead? Critchlow's approach to that card's art has made his version, arguably, the most iconic version of it.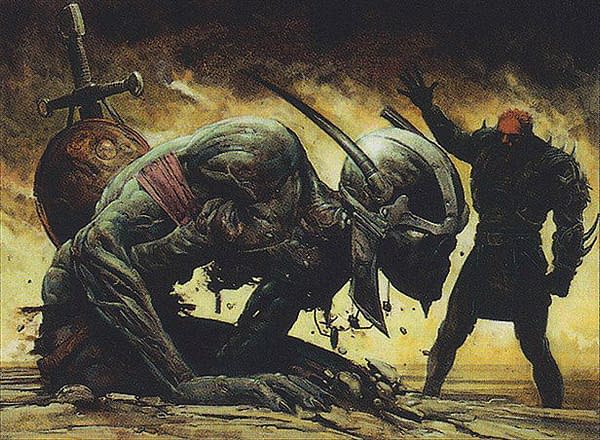 Next time we speak on Critchlow, we will be sure to look at his approach to lighter work, more full of life and full of growth than these pieces, but for now, let's bask in the artistry of Carl Critchlow's darkness.
What do you think of Carl Critchlow's art for Magic: The Gathering? Many of his pieces are notoriously hard to find online, but he does have a website that you can look at here. Let us know your opinion of his work in the comments below!
Enjoyed this article? Share it!