Magic: The Gathering Core Set 2021 Variety Show Reveals Many Cards
Today, Wizards of the Coast released a new streaming video over YouTube that officially kicked off previews for Core 2021, the upcoming set for Magic: The Gathering. This video was framed as a "variety show" featuring many Magic celebs both in R&D and on the professional player circuit, as well as a fair amount of bloggers from international Magic communities. It was hosted by Magic vlogger and podcaster Jimmy Wong.
There were so many different reveals for the new core set that we here at Bleeding Cool couldn't possibly put all of the images into one post, so we will be looking at certain things in this one and then put in a Part Two, in case people didn't get to see everything.
To start, we have a ton of cards based after Teferi.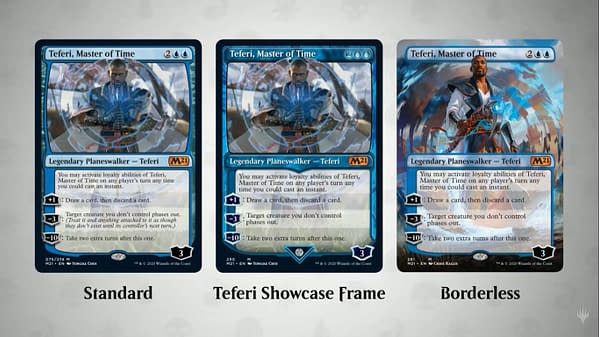 It's important here to note that Core 2021 is supposed to be primarily themed after Teferi, the fabled Mage of Zhalfir and Hero of Dominaria. Teferi has gotten a bit of a negative rap in that a very strong card in his likeness is all over Standard right now, but hopefully, this card, which can do a ton on its own in a very major way, will be less arguably broken than that one. That might be asking too much, but time will tell.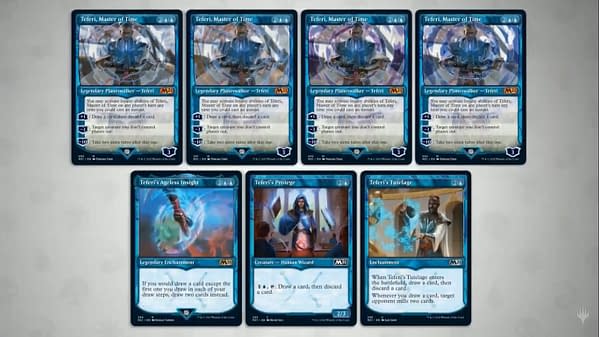 There will also be cards for various other Planeswalkers as well, including Chandra, Garruk, newcomer Basri Ket from the plane of existence called Amonkhet, and Liliana.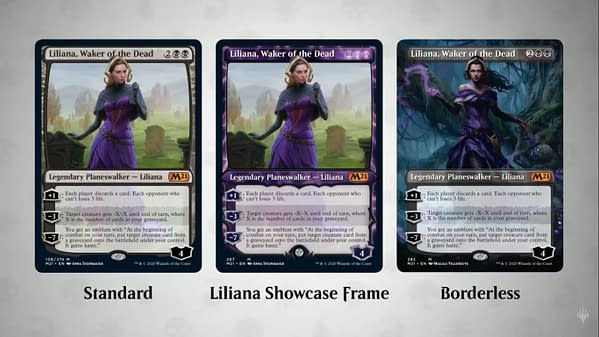 Cynthia Sheppard, Senior Art Director for Magic: The Gathering, got to showcase the various art for the Planeswalkers in this new core set. We get a chance to see art for all the Planeswalkers, including Basri, Chandra, and Garruk.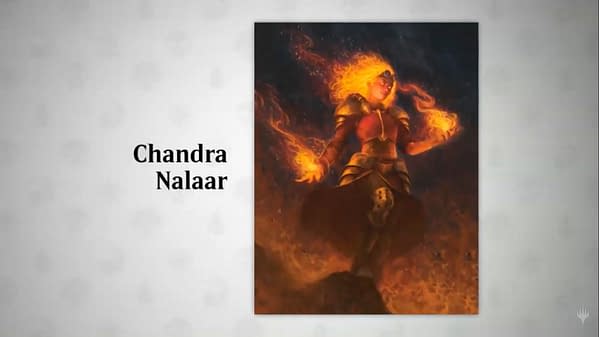 As mentioned at the start of this preview, we can't exactly show off everything in one post. Look out for Part Two of this reveal. But in the meantime, what do you think of the Core 2021 reveals? Let us know in the comments!