Magic: The Gathering, the classic trading card game by Wizards of the Coast, has had a great many artists work on the art for its cards over the years. Some artists are well-known, like Seb McKinnon or Rebecca Guay. Others have been pivotal to the artistic process of the game, like Mark Tedin or Rob Alexander. So when an artist's work for Magic goes on auction, it's normally a huge deal. As such, it's our pleasure to report that Max Raabe's art for the card Leshrac's Rite has been put up for auction at Heritage Auctions, a renowned collectibles auctioneer based in Texas. It will be sold to the highest bidder on July 27th, at 5:50 Central Time.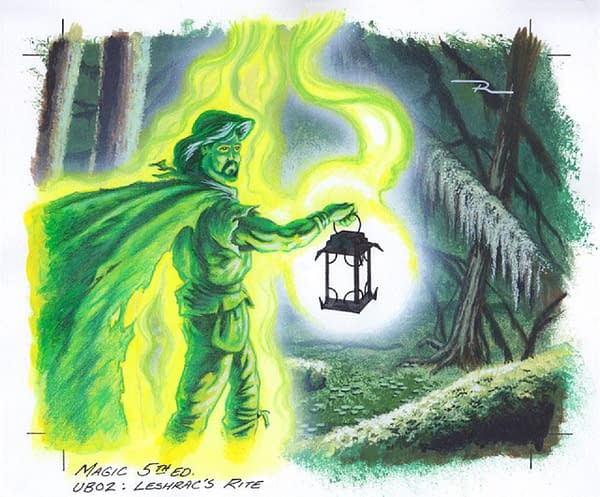 This artwork was used in the Fifth Edition printing of Leshrac's Rite and while it doesn't necessarily portray Leshrac himself, this is the first art for the card that actually showcases well exactly what the card does. It depicts a mage wandering protected through a mire. The card itself gives Swampwalk, an ability that grants evasion of a sort to a creature, so this art showcases the ability quite well.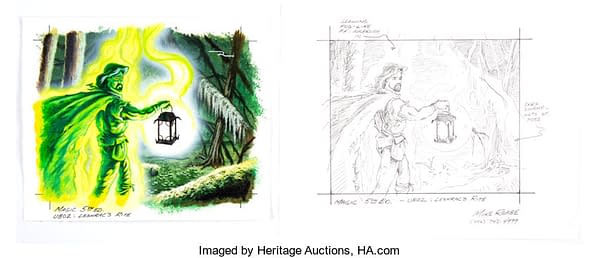 This art comes complete with a certificate of authenticity and a card that is signed and dated and showcases the art as it was intended to be viewed by consumers of this classic trading card game.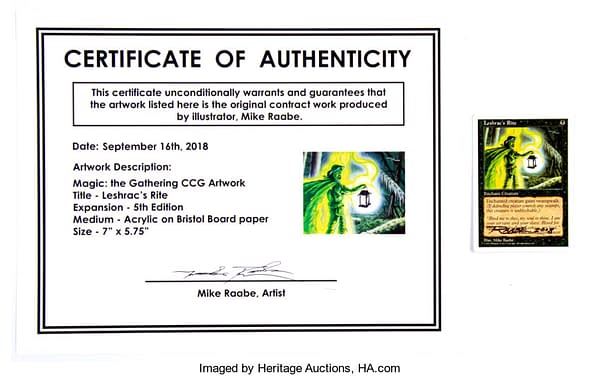 Presently, this auction is on the Heritage Auctions website at a bidding of just three dollars! If you want to get ahold of this card art before it is sold for such a low price, you'll have until July 27th at 5:50 Central Time to do so. Hopefully, this evocative piece of art will sell for a good sum. Good luck to all those bidding!
Enjoyed this article? Share it!