Magic: The Gathering's Double Masters Pricing Angers Social Media
Wizards of the Coast, after having done away with the manufacturer-suggested retail prices on their Magic: The Gathering product, has shown that their product is one that people will buy despite spikes in unregulated retail prices. However, lately, a fair few vocal people in the Magic community on Twitter have spoken out against the experimental prices that Wizards has been selling their latest upcoming product, Double Masters, through sites like Amazon. These content creators and other fans of the game have called the practice a "whale hunt," a term for when a company tries to get more and more money out of die-hard collectors, and therefore seem to have condemned this corporate practice.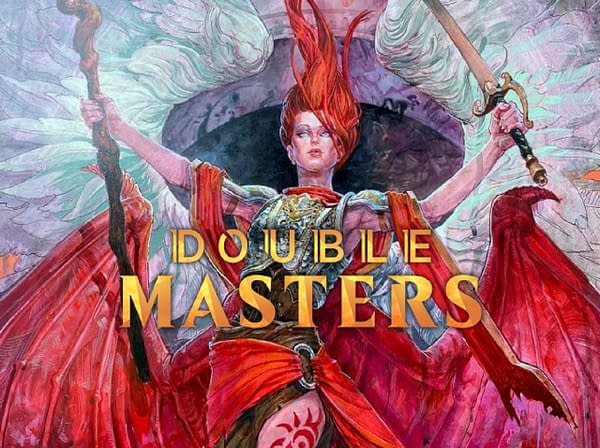 Special concern seems to be voiced over Double Masters' "VIP Edition", which contains the following, according to one online retailer):
21 premium (foil) cards (presumably 4 of which are rare or mythic rare)
10 full-art basic lands
2 premium full-art basic lands, and
2 token cards
A 4-count case of these VIP Edition Double Masters packs has sold out on the site for an astounding price point of nearly $370. The site flaunts that in buying this at that price you save $110. Keep in mind that this constitutes four packs of 35 cards.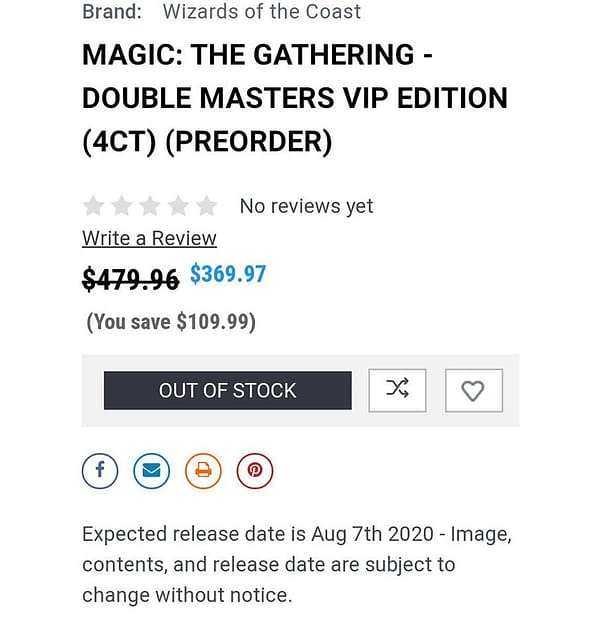 The outcry about these prices comes from people like The Professor of Tolarian Community College (a renowned YouTube channel known for its Magic: The Gathering knowledge and reviews) and PleasantKenobi, another well-known Magic YouTuber who has spoken out publicly about this "whale hunt".
Meanwhile, The Professor had this to say about the phenomenon:
The math checks out. Is this too much for Wizards of the Coast to, ultimately, charge their consumers for a product? Mark Rosewater, head of Magic: The Gathering R&D, seems to think so. He says on the matter, through an answer to a question on the topic posted on his Tumblr blog:
What do you think of Mark Rosewater's answer? Does it accurately portray this situation? Are The Professor, PleasantKenobi, and others right to be frustrated over the pricing made by online retailers for this product? Let us know your opinions on this matter in the comments below!