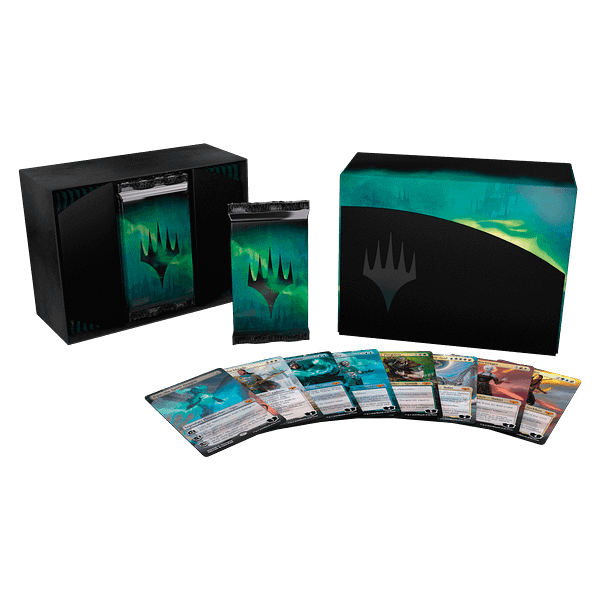 Magic: The Gathering is getting a Mythic Edition for the recently released War of the Spark, and Wizards of the Coast will be selling it on Wednesday. This will be the third Mythic Edition available in the 25 years of Magic: The Gathering.
The War of the Spark Mythic Edition will be available for sale exclusively on Hasbro's eBay store.
The collectible set will go up for sale on May 1st at 3pm ET/ 12pm PT on ebay only.
The Mythic Edition gives players an elevated draft experience along with eight exclusive Planeswalkers with special card designs and full-bleed artwork in a collectible box set. The Mythic Edition will retail for $249.99 USD and will be limited in quantity.
The set will have international shipping through eBay's Global Shipping Program, which offers shipping to more than 60 countries. For War of the Spark's Mythic Edition, eBay will be offering a 50% discount on international shipping.
However, customers will be limited to just two copies of the set.
"Given the excitement surrounding last season's launch of Magic: The Gathering Ravnica Allegiance, we've teamed up with Hasbro and Wizards of the Coast again as the exclusive platform of choice to offer the newest War of the Spark Mythic Edition," said Sam Bright, Vice President of Soft Goods, eBay North America. "As the destination for all things new, now and rare, we know our global community of gamers and enthusiasts will jump at the chance to add this limited edition set to their collection."
Enjoyed this article? Share it!