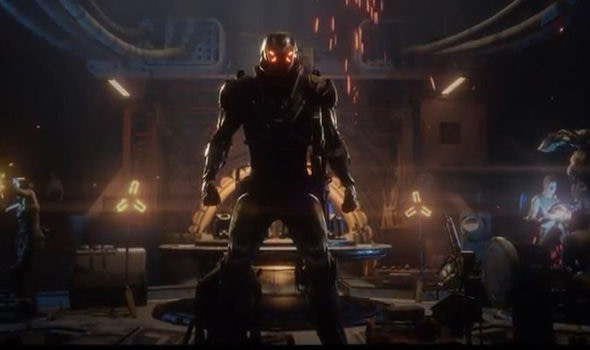 Yesterday at EA Play we got to see what Bioware's latest IP was. But today, Microsoft gave us a look at the game in 4K, and gave us a ton of time with it. In Anthem players take on the role of Freelancers who pilot exo-suits to protect their world. They also speak in the usual Bioware cadence of mildly disconnected banter and exposition, but I can't hate too much. Seeing more of Anthem in action has made the game grow on me a little bit. And here I was thinking it was just another space shooter.
Oh wait. It is.
In Anthem™, a new shared-world action-RPG from EA's BioWare studio, team up with friends as Freelancers—the bold few with the courage to leave civilization behind and explore a landscape of primeval beauty.

Wield an arsenal of Javelin exosuits, each equipped with unique weapons and abilities. Band together with friends, confront the dangers you find, and grow in power with every step.
But at least it looks like they gave it more time than Andromeda, so it'll hopefully be playable at launch.
Check Anthem out in action with the official gameplay reveal below.