Minecraft Launches New Education Content Ahead Of Safer Internet Day
Minecraft has released the new Privacy Prodigy education content ahead of Safer Internet Day to teach better browsing for kids and adults.
---
Mojang revealed a new addition coming to Minecraft's Education line of releases as they launched Privacy Prodigy for Safer Internet Day. The content is basically here to teach kids and adults (learning more to the kid's side with the parents playing along to help them) how to safely browse the internet and protect their privacy in a digital world where parts of it are trying to get your personal information. Those looking to take part in this can get the content from the Minecraft Education lesson library, or if you happen to have the Bedrock version of Minecraft at home or in the classroom, you can get it for free in the Minecraft Marketplace. We got more info below with a few videos, and you can get more detail about it and the initiative from Xbox Wire.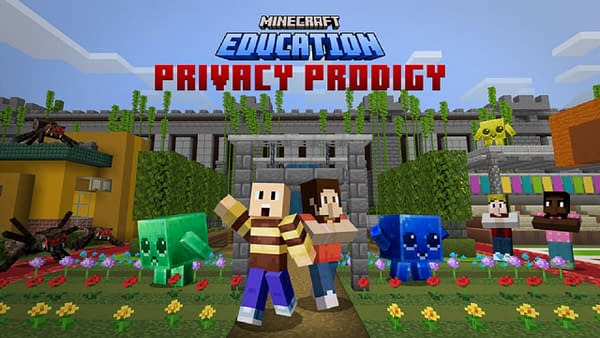 "Families and educators around the world are constantly looking for ways to help young people stay safe in the digital world where they play, learn, and build meaningful relationships. At Xbox, we know that a fun way to engage is through creative learning environments. Today we're launching a new immersive game-based learning experience called Privacy Prodigy, which is a continuation of the CyberSafe series from Minecraft Education, which includes last year's Home Sweet Hmm. Privacy Prodigy is designed to help players from ages 7-18 learn how to keep their personal data safe when they're out in the world, whether that's learning how to keep data protected in public places or where to store data. Each challenge is constructed to help students and their parents learn how to make more informed decisions about who should have access to their personal data and why. This single-player experience introduces young people to the concept of areas of trust. They'll develop the ability to identify the different types of information they need to manage and what they can share. Players will also learn strategies for protecting their personal data and ways to mitigate any issues that arise from compromised information."