My Arcade Releases The Retro Champ For Purchase
My Arcade has released a brand new retro console player as the Retro Champ is now on the market playing NES and Famicom titles. The system comes with a built-in screen with rechargeable batteries and a cartridge cleaning kit. You have HDTV compatibility with an aspect ration switch and wireless controller compatibility. There are two versions, the regular one for $80 and the Champ Bundle for $110. The second comes with a 12' HDMI cable, a power supply, and two Super GamePad wireless controllers.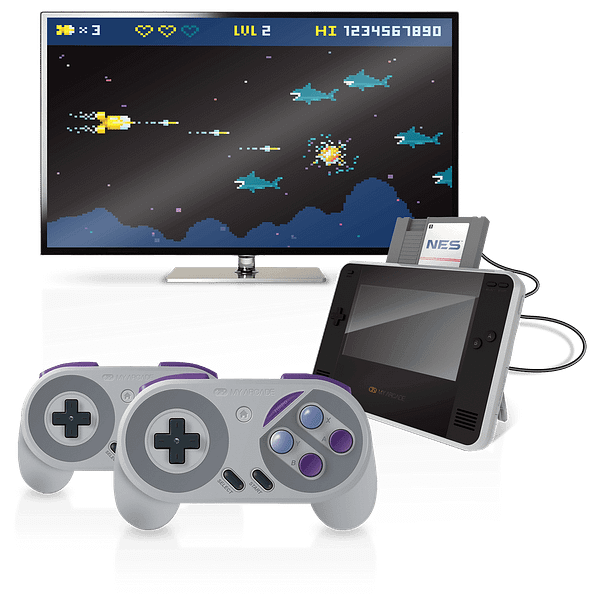 "From its inception, the Retro Champ was designed with retro game enthusiasts in mind," says Amir Navid, SVP Product Development and Creative Director at My Arcade. "We wanted to make a console that enabled collectors to quickly and conveniently test or play their classic games and import titles on-the-go. Furthermore, we wanted retro gamers to enjoy their vintage game titles with friends and allow them to easily connect the console to modern TV sets. To that end, we've made the Retro Champ compatible with our Super GamePad wireless controllers for multiplayer gameplay in TV or desktop mode. We feel strongly that this console will resonate with the community, whether you are an avid collector or simply want to play those old cartridges lying around your garage."