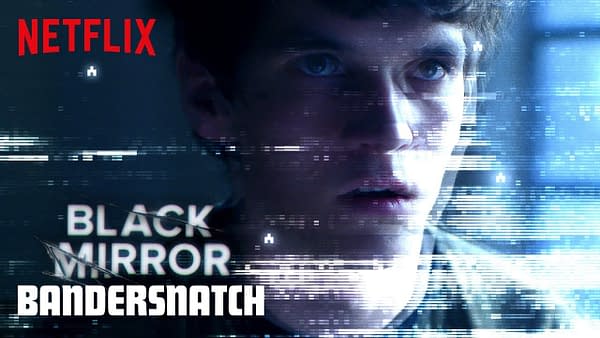 Netflix is now home to a few interactive show experiences thanks to Black Mirror: Bandersnatch and Minecraft: Story Mode. According to a recent job listing for a narrative designer with a background in game design, it appears Netflix may be looking to create more interactive tv shows in the Bandersnatch vein.
From WWG:
Netflix appears to be investing more into its interactive experiences with a job listing for a narrative designer. The listing shown on Netflix's job page calls for someone who can apply "passion for interactive experiences, narrative design and technology to help reimagine the future of entertainment experiences on Netflix." It references Black Mirror: Bandersnatch as an example of these experiences, a movie which exists in the Black Mirror universe and is the first widely-known and received example of Netflix's interactive work.

What's interesting about this job listing is that it says Netflix is looking for someone with a background in video game design. Like story-based, episodic games such as Telltale's The Walking Dead that adapted The Walking Dead into a new, interactive story, Bandersnatch gave viewers the option to control the outcome of the narrative with decisions made at important and sometimes seemingly inconsequential moments. Bandersnatch skewed more towards a movie than a game, though the two mediums shared similar elements, and it looks as though Netflix is hoping to bring some of that gaming expertise into its interactive team.
While Bandernsatch isn't alone in being a narrative focused interactive experience (all of the Telltale and Life is Strange games fit that bill), Bandersnatch was the first one produced solely by Netflix themselves. And it did really, really well. So we can definitely see the streaming service considering another, similar interactive show. However, this is far from a firm confirmation of Netflix's plans, so the usual warnings for speculation like this apply.
Enjoyed this article? Share it!