Netmarble has announced that they will be holding a special Marvel Mystery Panel during PAX East 2020 with a new game reveal happening. If you're currently not familiar with Netmarble, they're the folks who currently produce Marvel Future Fight for iOS and Android. The Marvel Mystery Panel will take place on March 1st at 3:30pm EDT, which will take place in The Albatross Theater at the Boston Convention & Exhibition Center. The moderator is Ryan Penagos, Vice President and Creative Executive of Marvel New Media. As to who is on the panel, it will include key developers and talent at Netmarble and Marvel, including Bill Rosemann (Vice President and Head of Creative at Marvel Games), Danny Koo (Director, Production at Marvel Games), Marc Sumerak (Writer, Marvel Comics), and Simon Sim (President, Netmarble US).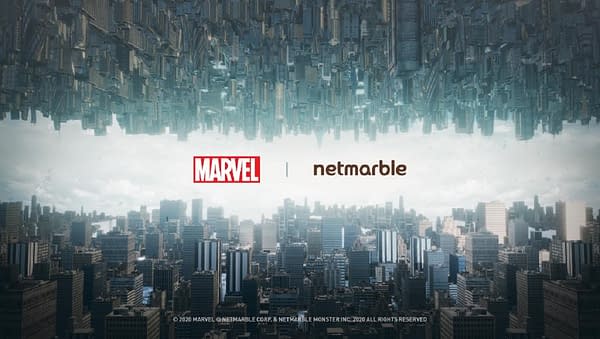 As far as the game itself goes, that's pretty much anyone's guess. But if we had to take a crack at it, based on the imagery you see above, a game based around Doctor Strange doesn't seem that too far fetched. Since it's taken from the first Strange film released in 2016. And considering they're showing off a cityscape, it makes you wonder if they might be creating an augmented reality game that will have you walking around as either the Sorcerer Supreme or as one of the students learning the mythical arts. Keep in mind, this is all guesswork, we really won't know anything until PAX East on Sunday.
Enjoyed this article? Share it!