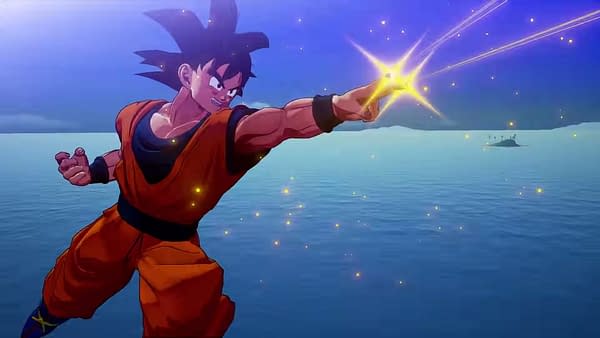 Dragon Ball Z: Kakarot is looking especially good in its latest trailer, which feels a lot like one of the classic dub "recap" moments.
If you remember spending all your time obsessing over Dragon Ball Z during middle school and writing fanfics about being Vegeta's girlfriend, you're going to want to check this game out – especially, since there's going to be some additional storylines that play out this time around instead of exploring the same old Dragon Ball Z timelines over and over.
To be honest, it looks like they're covering all their bases here, as you see grown Goku with a tail, then him chowing down as he does on massive feasts, and all kinds of other fun stuff from throughout the history of the show. In fact, there's so much going on that you might want to skip the video if you're not interested in spoilers.
Long story short, though, the game's looking great and should be pretty fun.
We won't have much longer to wait and find out, as Dragon Ball Z: Kakarot is slated to arrive on PlayStation 4, Xbox One, and PC on January 17. Just a few weeks more, and just think: you can probably fit a few episodes of Dragon Ball Z in before you sit down and play.
Enjoyed this article? Share it!