EA Sports has decided to spur on some controversy today by releasing stats for  the top 50 rated players in NHL 20 before the game is released. Much like NFL and NBA games, we're sure this list will in no way cause controversy or start another brawl in a Montréal. Sitting at the top of the list is Edmonton Oilers' Connor McDavid with a 94 overall, with Sidney Crosby (93) and reigning Hart Trophy winner Nikita Kucherov (92) rounding out the top three. Electronic Arts provided a list of notable scores below, but you can check out the whole list here.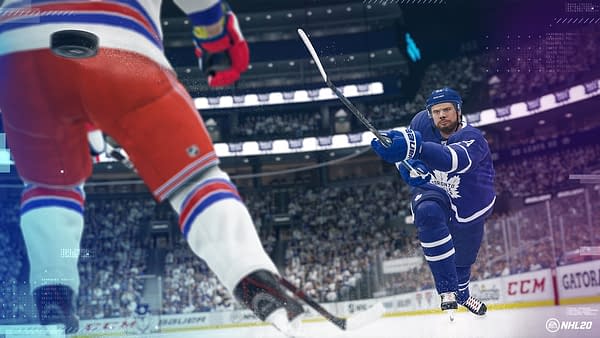 Victor Hedman (91) and Drew Doughty (91) pace the defensemen ratings, narrowly edging out San Jose Shark teammates Erik Karlsson (90) and Brett Burns (90).

Reigning Vezina trophy winner Andrei Vasilevsky (91) and veteran netminder Carey Price (91) are the top rated goalies in NHL 20

Cover star Auston Matthews (90) comes in at 15th overall, three spots ahead of teammate John Tavares (90)

Despite falling short in the Stanley Cup Final, the Boston Bruins have four players rated inside the top 25; Patrice Bergeron, Brad Marchand, Tuuka Rask and David Pastrnak – all rated 90 overall

Major offseason acquisitions Artemi Panarin (89) and P.K. Subban (88) land within the top 50 players, reshaping the Metro division in the NHL 20
Enjoyed this article? Share it!