Nintendo Announces New Game in the Animal Crossing Series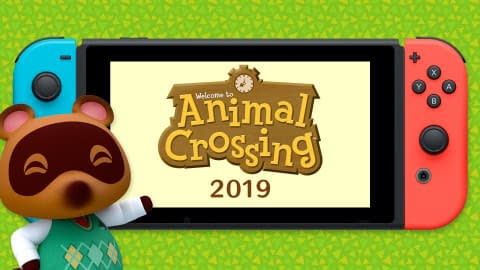 During tonight's Nintendo Direct, the company announced a brand new mainline game in the Animal Crossing series, which will be the first since Animal Crossing: New Leaf debuted on the Nintendo 3DS way back in 2013. The game's working title is Animal Crossing for Nintendo Switch, a title that will probably be changed before release, but its slated for a 2019 release exclusively on Nintendo's newest console.
Other than the working title and image above, we don't have a ton of knowledge about the 2019 Animal Crossing,as today's announcement did not include any actual gameplay footage. Instead, we got a message from Tom Nook about making sure everyone has a nice home to return to after all that camping and smashing. However, it is a really cute way to announce a game. So far, all we know to expect is more of the same Animal Crossing fun, with some modern improvements to work well on the hybrid console.
It has been rumored for a while now that we'd be getting a new game in the series, but this is the first official confirmation of its existence.
The 2019 release wasn't the only Animal Crossing related announcement to come out of today's stream either. Additionally, Isabelle is joining the roster of Super Smash Bros. Ultimate as a playable fighter. And she looks like she'll be pretty fun to play with a number of sight gags included into her various abilities.
You can check out both announcements from the Nintendo Direct stream here.