Nintendo is Hosting a "Pokémon" and "Luigi's Mansion" Direct This Week
In their usual fashion, Nintendo will be making a Nintendo Direct presentation focusing on Pokémon Sword & Shield as well as Luigi's Mansion 3. The stream will also include information on other games, but with those two titles as the focus, we can expect to get a whole lot of new information on both titles.
According to Nintendo's alert:
Tune in Sept. 4 at 3 p.m. PT for a Nintendo Direct featuring roughly 40 minutes of information focused on 2019 Nintendo Switch games, including Pokémon Sword & Pokémon Shield and Luigi's Mansion 3.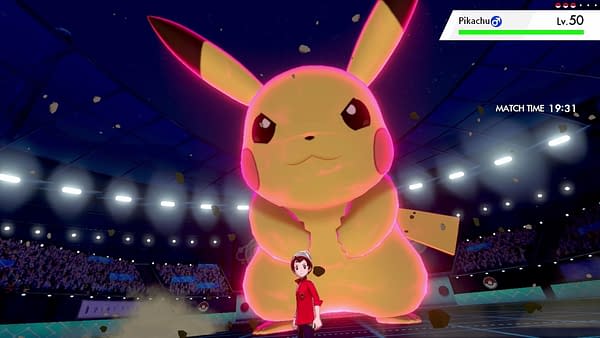 The two games will be joined by a few other Nintendo titles releasing this fall. Which, based on what we got to see at PAX West in a behind-closed-doors meeting, could include The Witcher III: Wild Hunt and Ori and the Blind Forest. Maybe even Dragon Quest XI: Echoes of an Illusive Age – The Definitive Edition. After all, those titles will also be launching on the Nintendo Switch this fall. If we're lucky, we might even get some more info on the Switch Lite.
Regardless, it's best to set your clocks for 3pm PT tomorrow, September 4th. Because the only way we'll find out what Nintendo plans to showcase is by watching the stream. All we can guarantee is the presence of Gooigi and some Dynamax Pokémon, but given the projected stream time, we'll likely be seeing a few other games as well.
You can watch the Direct here, or check back with us for coverage of all the reveals.