If you're into sci-fi thrillers, then you might want to check out the launch trailer for Devolver Digital's latest game, Observation. Developed by No Code, this game has a very 2001: A Space Odyssey feel to it all, as you board a space station alone and attempt to figure out what happened to the crew who have vanished and the AI named "Sam" who seems to have changed and not for the best. (I mean, when does AI ever change for the best in these games?) You can buy the game today on the Epic Games Store and the PS4 today, but before you try it out, here's a little more info on the game and the launch trailer.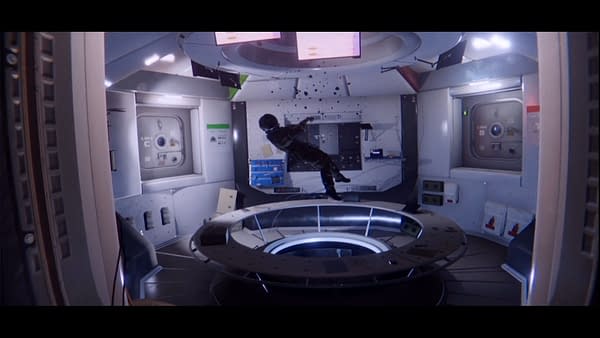 Observation is a sci-fi thriller uncovering what happened to Dr. Emma Fisher, and the crew of her mission, through the lens of the station's artificial intelligence S.A.M. Players, assume the role of S.A.M. by operating the station's control systems, cameras, and tools to assist Emma in discovering what is happening to the station, the vanished crew, and S.A.M. himself. "Computers are eventually going to kill us all so I applaud developer No Code on tackling the tough issues and also trying to make some cash off that fear," said Devolver Digital CFO Fork Parker.
Enjoyed this article? Share it!